How to Preview before Printing in Word 2007
How to Preview before Printing in Word 2007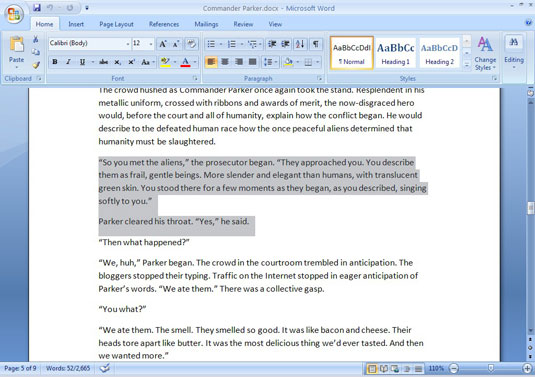 15
Click the Office button.
It's in the upper-left corner of the Word 2007 screen.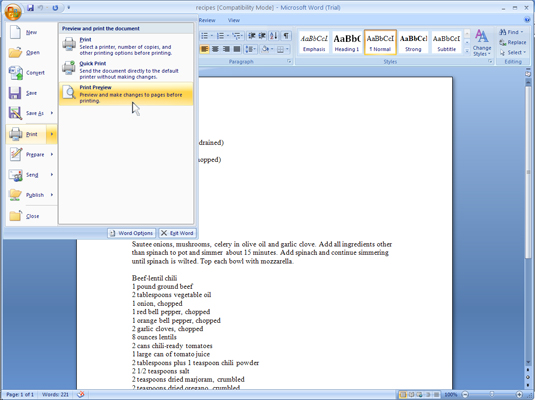 25
Choose Print→Print Preview from the Office Button menu.
Your document opens in Print Preview mode.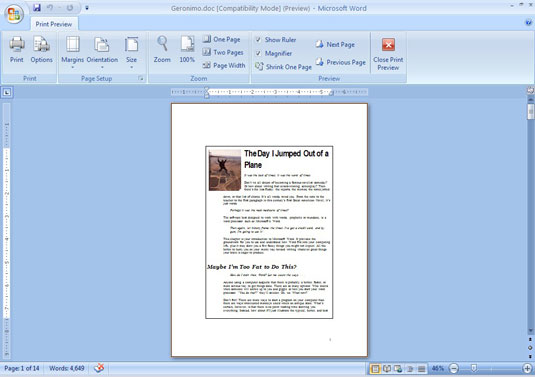 35
Note the way the text in your Word 2007 document looks on the page.
Look at the margins, for example. If you're using footnotes, headers, or footers, look at how they're laid out.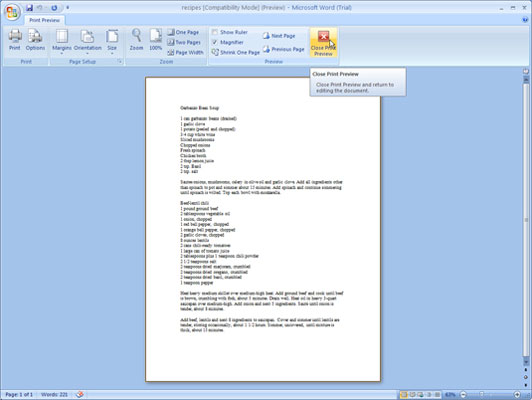 45
Click the Close Print Preview button.
The Word 2007 document returns to Normal view.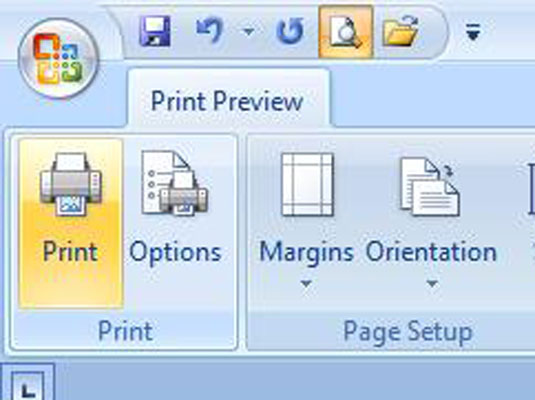 55
After everything looks hunky-dory, click the Print button.
The Print dialog box opens, and you're ready to print in Word 2007.