How to Make Odd and Even Headers or Footers in Word 2007
How to Make Odd and Even Headers or Footers in Word 2007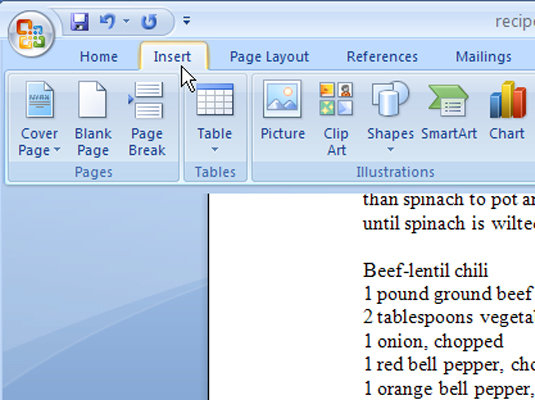 16
Click the Insert tab on the Word 2007 Ribbon.
The Insert tab is the second tab from the left, located between the Home and Page Layout tabs.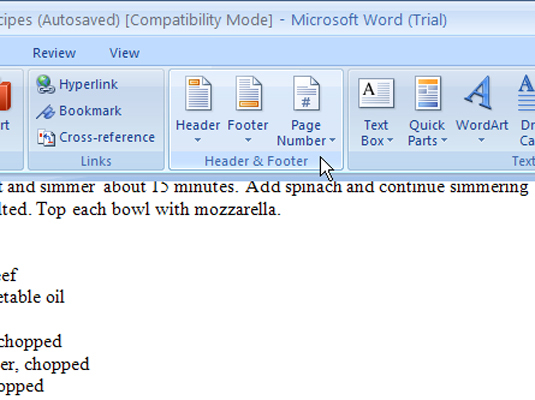 26
In the Header & Footer group, choose Header→Edit Header.
The Header & Footer Tools Design tab is displayed on the screen.

36
Select the Different Odd & Even Pages check box in the Options group.
This tells Word that you want two sets of headers: one for odd pages and one for even pages. Notice how the tag identifying the header changes. This tag tells you which header you're editing.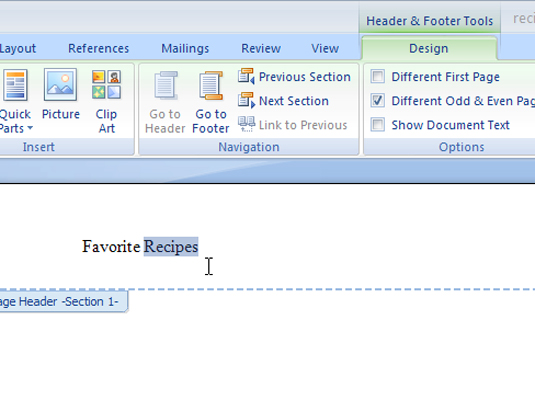 46
Create the header for the odd pages.
After creating the header for odd pages, create the header for even pages with the next step.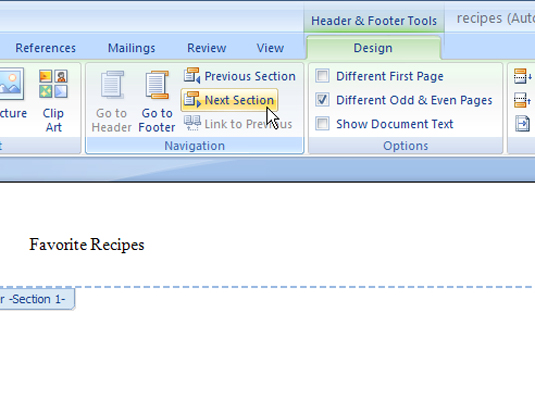 56
Click the Next Section button.
Word displays the even page's header, allowing you to create or edit its contents. The Header tag changes to reflect the even header.
To go from the even header to the odd header, click the Previous Section button.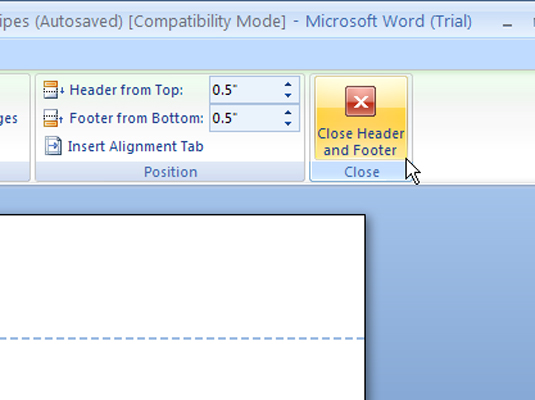 66
Click the Close Header and Footer button.
To remove the odd/even header option, deselect the Odd & Even Pages option in the Options group. Doing so deletes the even headers and footers, leaving only the odd headers and footers.