How to Disable Click and Type in Word 2013
How to Disable Click and Type in Word 2013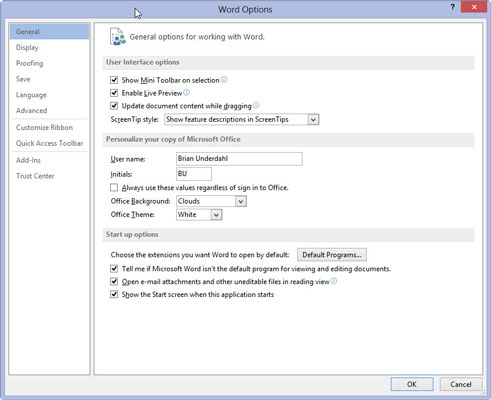 14
Click the File tab menu and choose Options.
The Word Options dialog box appears.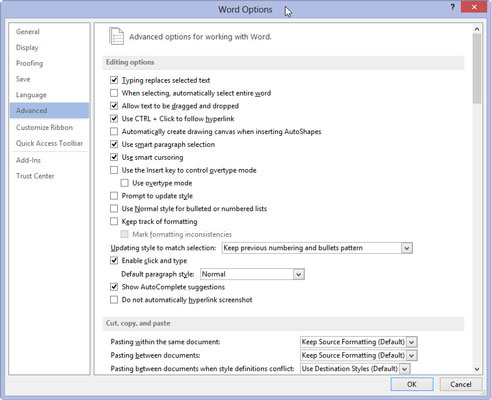 24
Choose Advanced from the left side of the Word Options dialog box.
You should see the Enable Click and Type option.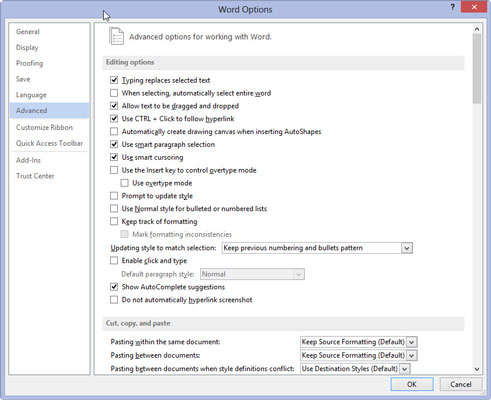 34
Remove the check mark by Enable Click and Type.
This setting is found in the Editing Options area.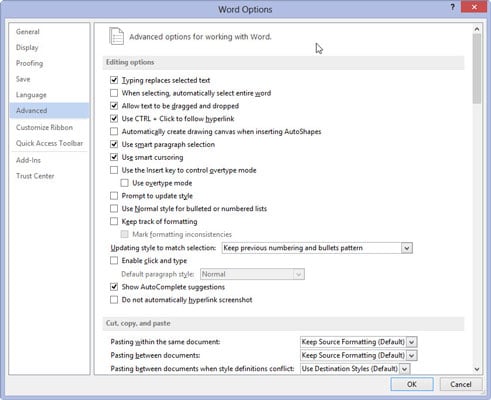 44
Click the OK button.
You have now rid yourself of this nuisance.