How to Create Task Lists with Gantt Chart View in SharePoint 2013
How to Create Task Lists with Gantt Chart View in SharePoint 2013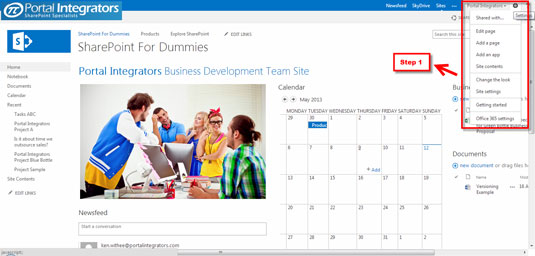 18
On the upper left hand corner of the site, select the gear icon.
Choose Add an App.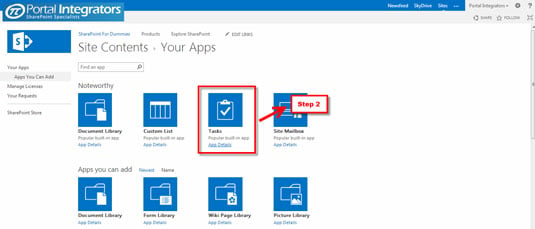 28
From the list of available SharePoint 2013 apps, choose Tasks.
A pop-up box will appear.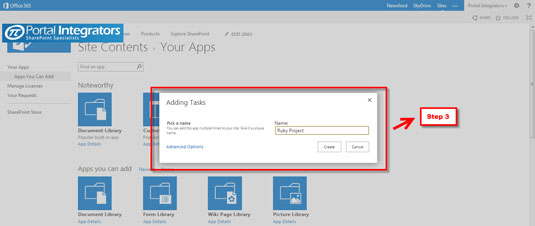 38
Enter a name for your Project.
All of your tasks will fall under this project name. You will see it on your Site Contents list.

48
Click new task.
This enables you to add action items in your project.

58
To enter your first task, just type the Name, Start Date, End Date, and the person to which it is Assigned.
Some of your tasks may depend on the completion of a preceding activity.

68
(Optional) You can create a link between tasks by clicking the Show More button.
This will allow you to link your tasks to a Predecessor.

78
Once you have listed all your tasks, you can change the view of your task summary by selecting from a drop-down list.
You probably can guess which selection you need to make to view your list on a Gantt chart.

88
Choose Gantt Chart.
Task List with Gantt Chart View brings project management to the cloud. SharePoint 2013 increases collaboration and productivity by bringing in funtionality that is not only easy to use but also changes traditional project management.