How to Forward a Note in Outlook 2013
How to Forward a Note in Outlook 2013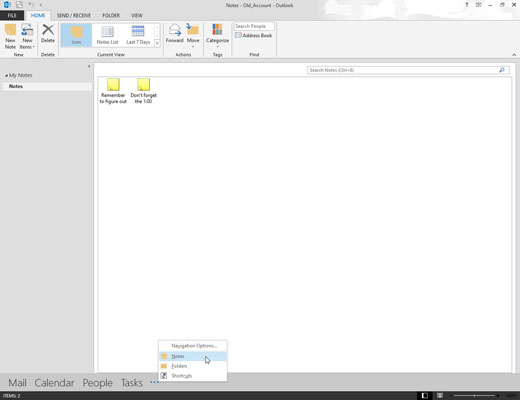 16
Click Notes in the Navigation pane.
The Notes list appears.

26
Click the title of the note you want to forward and click the Forward button on the Ribbon's Home tab.
The New Message form appears.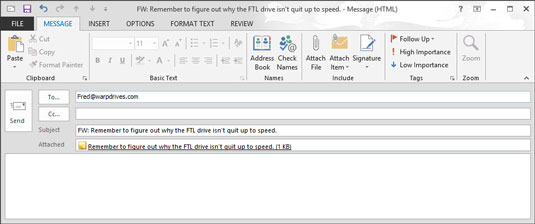 36
Click the To text box and type the e-mail address of the person who should get your note.
Or, you can click the To button to open the e-mail Address Book, look up the name of the person to whom you want to forward your note, click the To button, and click OK.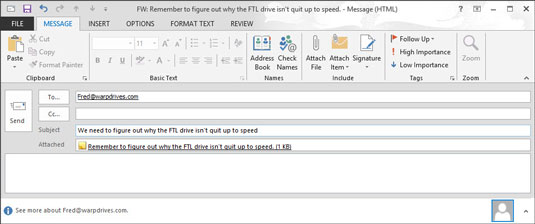 46
Type the note's subject in the Subject box.
The subject of your note is already in the Subject box of the New Message form. You can leave it alone or type something else.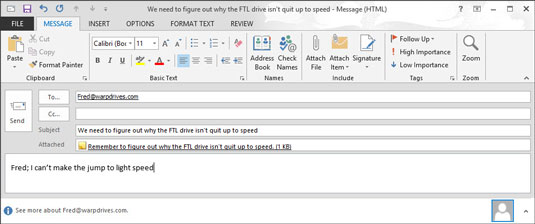 56
If you want, type a message in the text box.
You don't have to include a message. Your note may say all you want to say.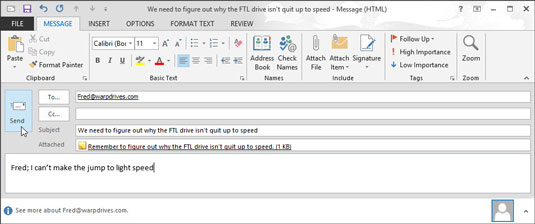 66
Click the Send button.
Your message is sent off to its intended recipient(s).