How to Customize Excel 2013 AutoCorrect
How to Customize Excel 2013 AutoCorrect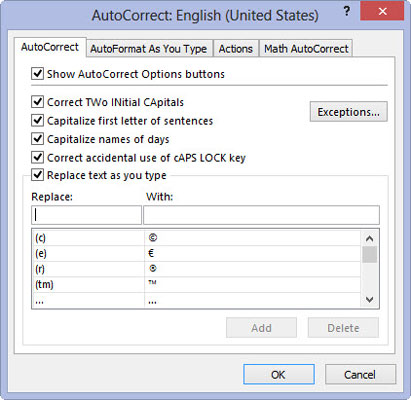 14
Select File→Options and then click the Proofing tab (Alt+FTP) followed by the AutoCorrect Options button.
The AutoCorrect dialog box opens for your language, such as English (U.S.).
If the AutoCorrect options aren't already displayed in the dialog box, click the AutoCorrect tab to display them.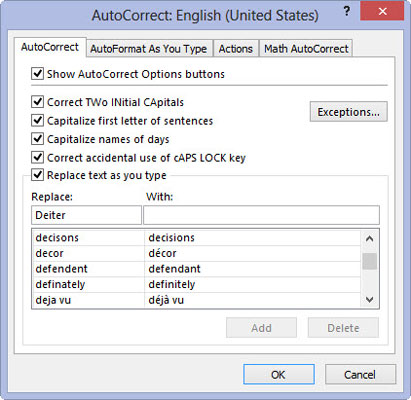 24
Click the Replace text box.
Enter the typo exactly as you usually make it.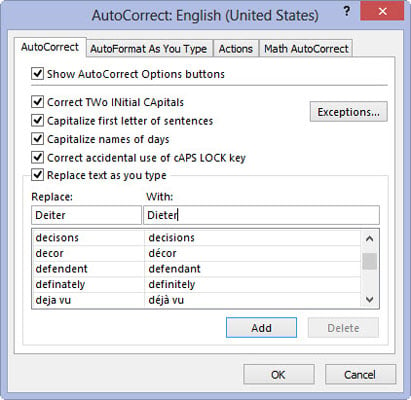 34
Click the With text box and enter the replacement that AutoCorrect should make (with no typos in it, please!).
Check the typo that you've entered in the Replace text box and the replacement that you've entered in the With text box. If everything checks out, go on to the next step.
44
Click the Add button to add your new AutoCorrect replacement to the list of automated replacements.
Click the OK button to close the AutoCorrect dialog box.