Updating a Word 2007 Index
Updating a Word 2007 Index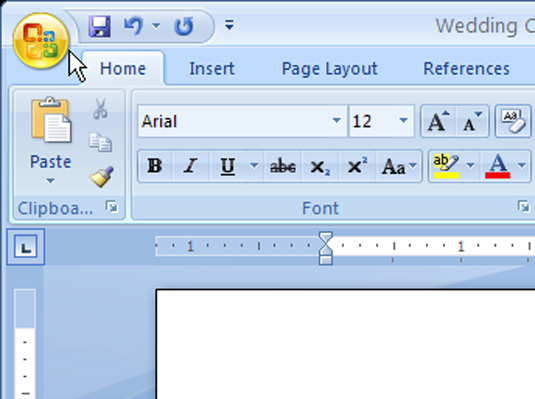 15
Choose the Office tab in the Ribbon.
The Office tab has that fancy circular icon at the upper left.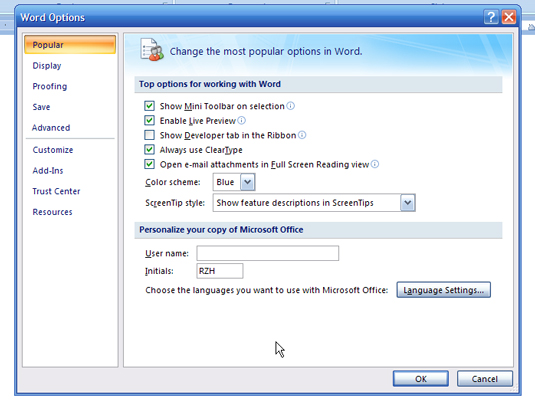 25
Choose Word Options.
The Word Options dialog box appears.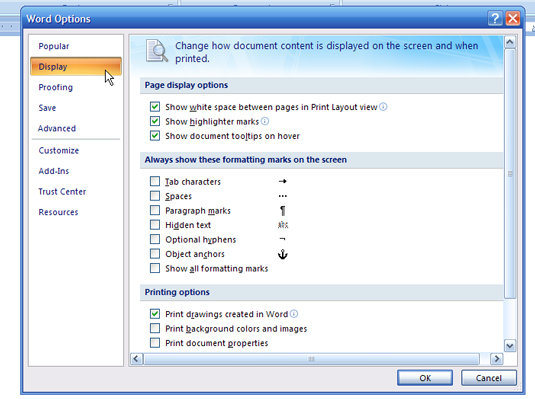 35
Select the Display tab.
The Display tab looks like this.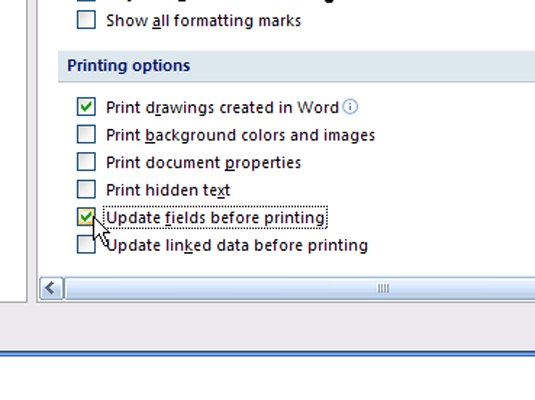 45
In the Printing Options section, choose Update Fields Before Printing.
Make sure a check mark appears in this check box.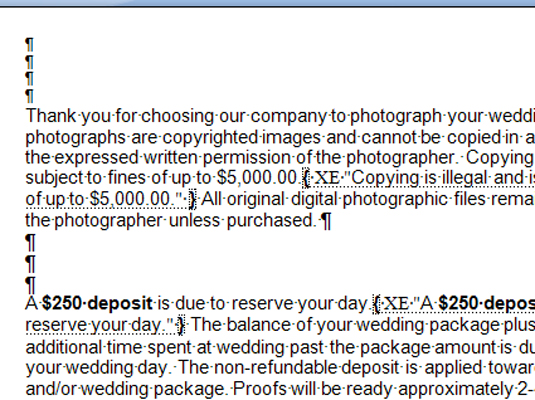 55
Click OK.
Word automatically updates the index every time you print your document.