How to Select Text by Letter in Word 2013
How to Select Text by Letter in Word 2013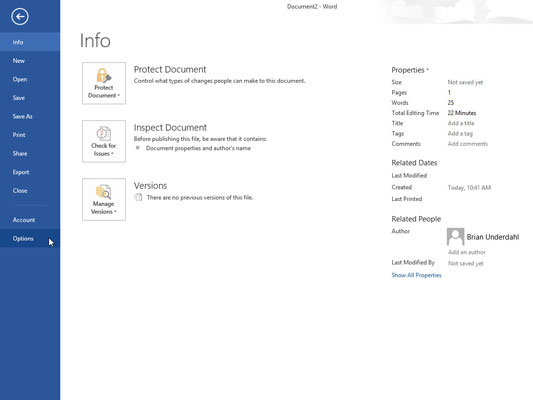 14
Choose the Options command from the File tab's menu.
The Word Options window will appear.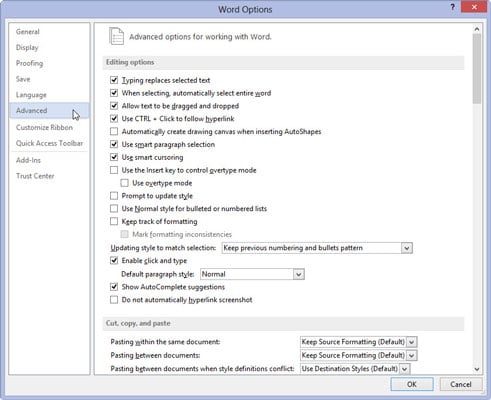 24
Choose Advanced from the list on the left side of the Word Options window.
You will see several Editing Options appear.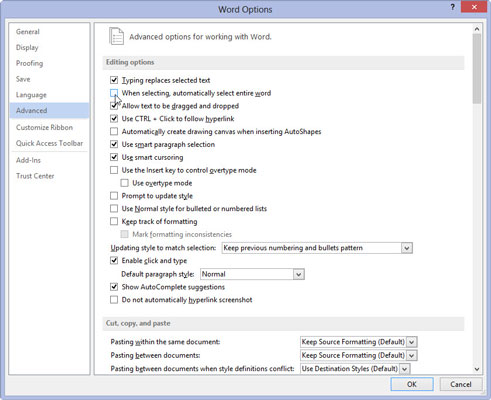 34
Under the Editing Options heading, remove the check mark by the item labeled When Selecting Automatically Select Entire Word.
This lets Word know you don't want the entire word selected.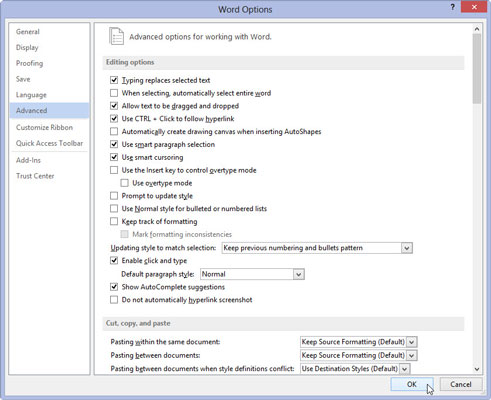 44