How to Print Comments in Word 2013
How to Print Comments in Word 2013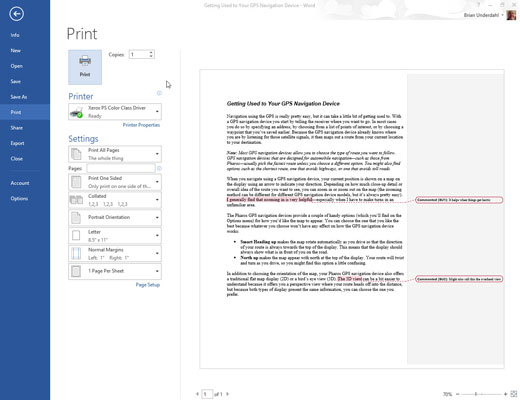 15
Visit the Print screen.
The keyboard shortcut is Ctrl+P.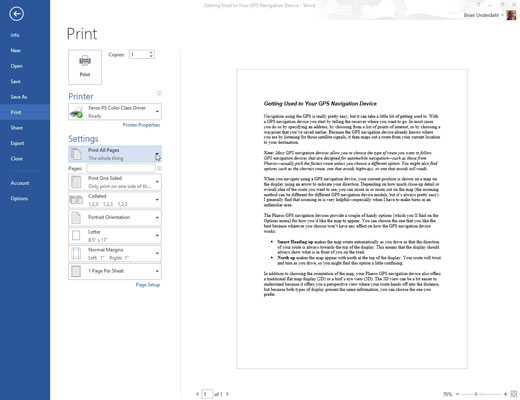 25
Click the Print All Pages button.
At the bottom of the menu, you see a set of options, the first of which is Print Markup. This setting controls whether comments, as well as other text markup, print with the rest of the document.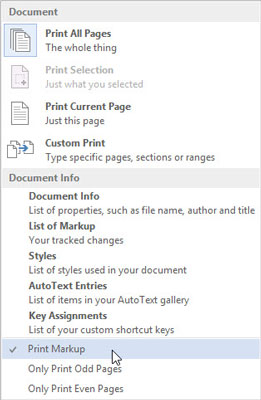 35
Choose the Print Markup command.
When this command has a check mark by it, the comments print. When no check mark appears, you're directing Word not to print comments (and other types of text markup).
Use the Print Preview window to confirm whether comments will print.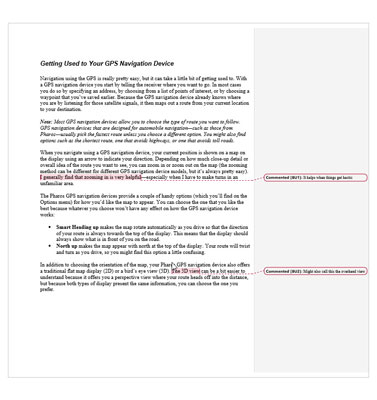 45
Make any other settings in the Print window as needed.
Finalize your document here.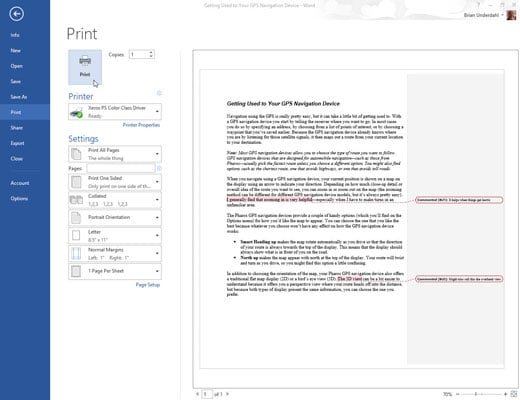 55
Click the big Print button to print the document.
The change made by completing these steps isn't permanent. You must follow these steps every time you print the document or else the comments print as well.