How to Print a Block of Text in Word 2013
How to Print a Block of Text in Word 2013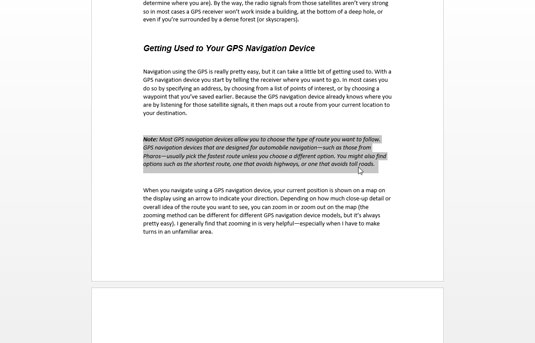 14
Mark the block of text you want to print.
This can be done in multiple ways. Make sure you have isolated only the text you'd like to print prior to moving to the next step.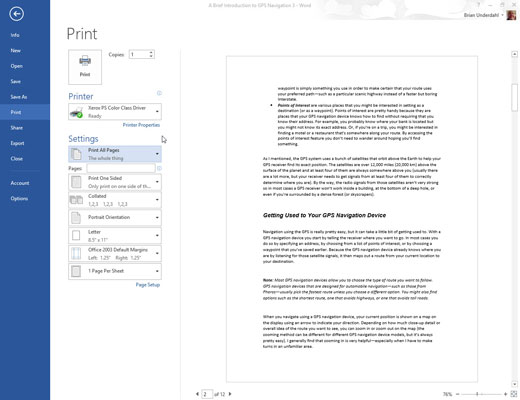 24
Summon the Print screen.
Select the Print option and the print screen will appear and offer you print options. Or you can use Ctrl-P.
34
From the button beneath the Settings heading, choose the item Print Selection.
The Print Selection item is available only when a block is selected in your document. Make sure you have the block of text already selected before going to the print options.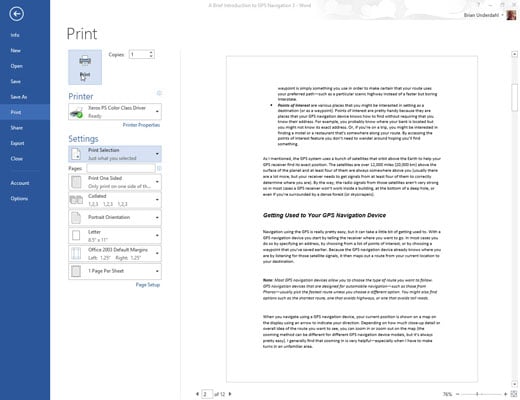 44
Click the Print button.
The block you selected prints at the same position, with the same formatting (headers and footers) as though you had printed the entire document.