How to Open a Document in Word 2007
How to Open a Document in Word 2007
You use the standard computer command Open to fetch a document that you previously saved as a file in Word 2007. To grab a file from your disk drive in Word 2007 — to open it — you follow three simple steps.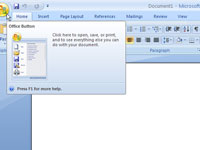 1

Click the Office Button and choose the Open command from the menu.

The Open dialog box materializes.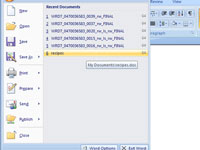 2

Click a document's name with the mouse.

The Open dialog box contains a list of documents previously saved to disk. Your job is to find the one you want to open.