How to Draw Tables in a Word 2010 Document
How to Draw Tables in a Word 2010 Document
A table is an element you insert into your document, so Word 2010's Table commands are found on the Ribbon's Insert tab, in the aptly-named Tables group. Word comes with an assortment of predefined, formatted tables. Plopping one down in your document is as easy as using the Quick Tables submenu, chosen from the Table menu on the Insert tab.
Feeling artistic? For a more freeform approach to table creation, you can use a special drawing mode to create a table in your document: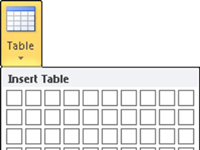 1

Click the Table button on the Insert tab and choose Draw Table from the menu that appears.

The insertion pointer changes to a pencil (the "pencil pointer").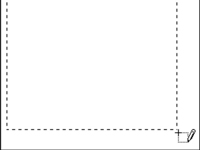 2

Click in your document and drag to "draw" the table's outline.

Start in the upper-left corner of where you envision your table and drag to the lower right corner, which tells Word where to insert your table. You see an outline of the table while you drag down and to the right.
3

To draw a row, drag the pencil pointer from the left side to the right side of the table.

As long as the mouse pointer looks like a pencil, you can use it to draw the rows and columns in your table.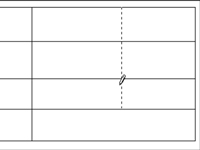 4

To draw a column, drag the pencil pointer from the top to the bottom of the table.

You can split columns or rows into more cells by simply dragging the pencil pointer inside a cell and not across the entire table.
5

Click the Draw Table button or press the Esc key when you're done creating the table's columns and rows.

The mouse pointer returns to normal. You can begin putting text in the table.
6

To draw more lines in a table, click the Draw Table button in the Design tab's Draw Borders group.

The table you modify need not be created by the Draw Table command, either; any table can be modified by using that tool.