How to Create a Word 2007 Template from Scratch
How to Create a Word 2007 Template from Scratch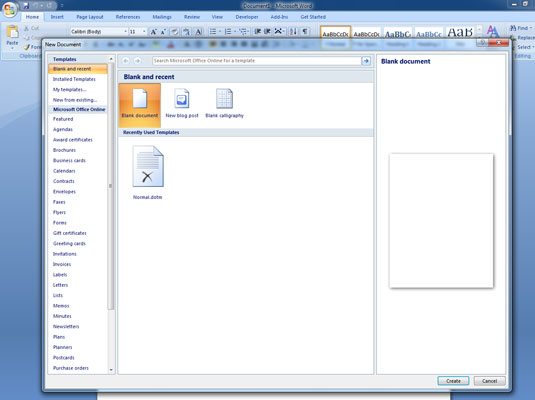 18
From the Office Button menu, choose the New command.
The New Document window appears.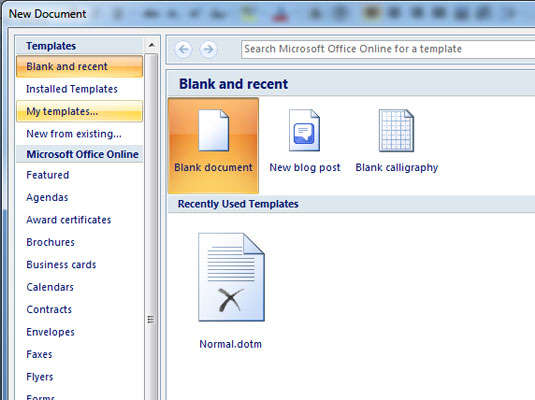 28
Double-click the item labeled My Templates.
A new window appears with A Blank Document Icon.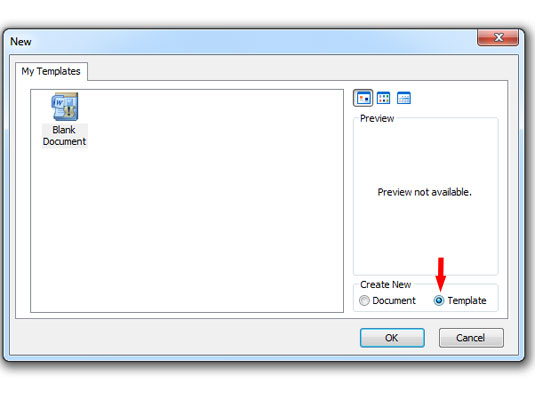 38
Click the Templates button under Create New.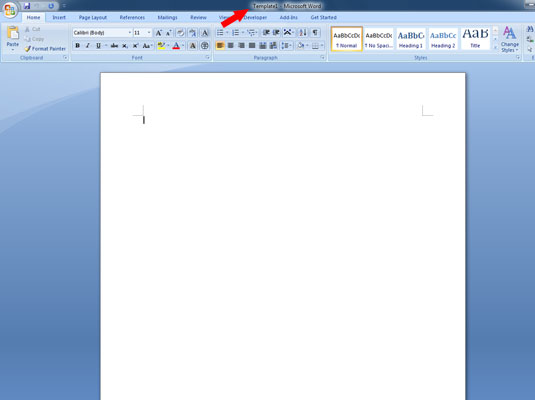 48
Then click OK.
A fresh, new document appears on the screen, although it's not a document! Check the title bar. It's a template!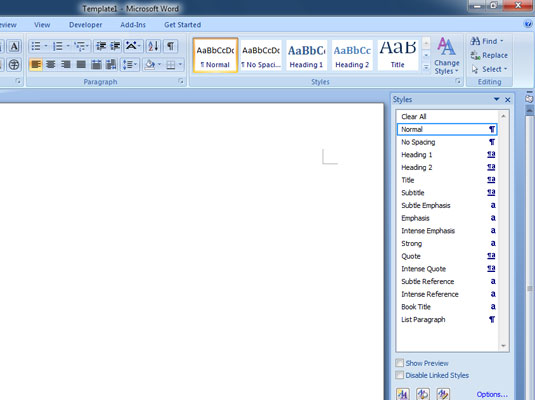 58
Build the template by adding needed text, formatting, and other stuff.
When creating a new template, simply put into the document all the styles you plan to use, plus common text. For example, a Book template may contain all the styles you need for writing books plus the word Chapter at the start of each page. That's because each document is a chapter, and starting it with the text Chapter already in the template saves you valuable typing energy molecules.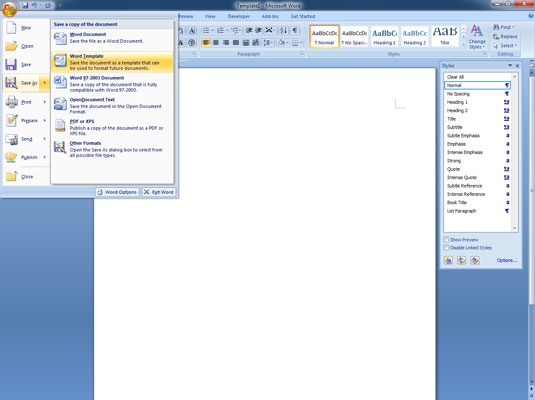 68
Save the template by choosing the Save As command from the Office Button menu.
The Save As dialog box appears.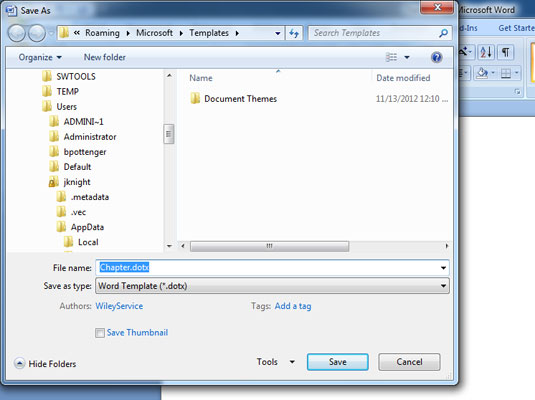 78
Give the template a proper, descriptive name.
Note that the Save As dialog box chooses a special Templates folder in which to place your document templates. Use that folder!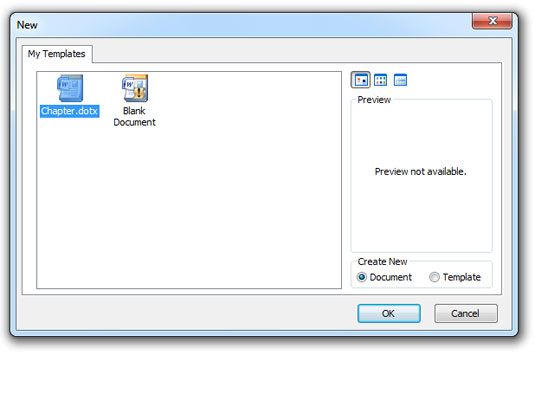 88
Click the Save button.
Your template is ready to go.