How to Create a Style from Scratch in Word 2013
How to Create a Style from Scratch in Word 2013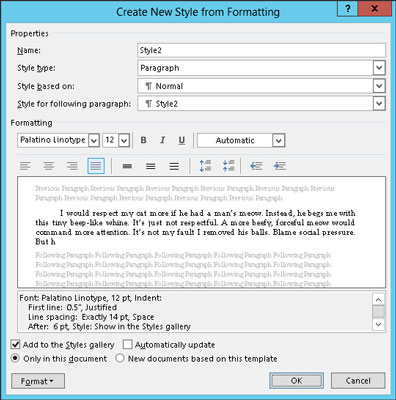 16
In the Styles task pane, click the New Style button.
If you don't see the Styles task pane, press Ctrl+Shift+Alt+S.
After clicking the New Style button, you see the Create New Style from Formatting dialog box.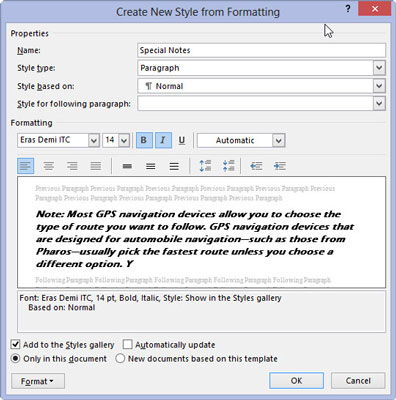 26
Type a name for the new style.
Choose a name that will be memorable for you.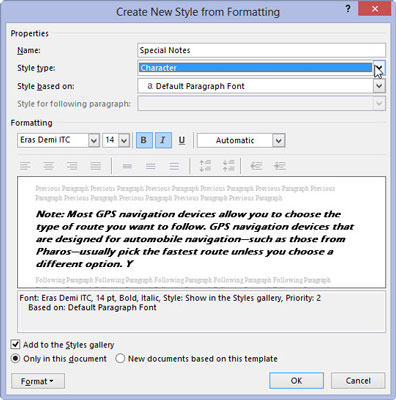 36
Ensure that Paragraph is chosen for the style type.
If the format is a character style, choose Character. An example of a character style is blue, bold, Courier, 12-point.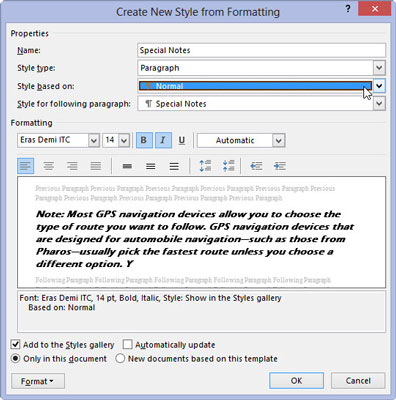 46
Choose an existing style as a base from the Style Based On drop-down list.
This step can save time. If the style you're creating features a lot of the same formatting as an existing style, choose that style from the list. The settings from that style are not only copied over, but when you change one format for the original style, those formats also change for the new style.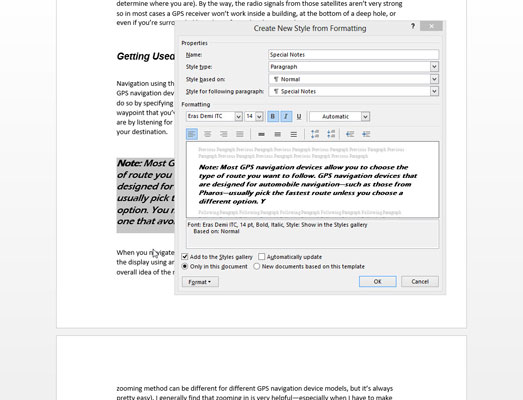 56
Use the controls in the dialog box to set the style's format.
Some controls are presented in the middle of the dialog box. For others, use the Format button to choose something to format, and then to set options, use the dialog box that appears.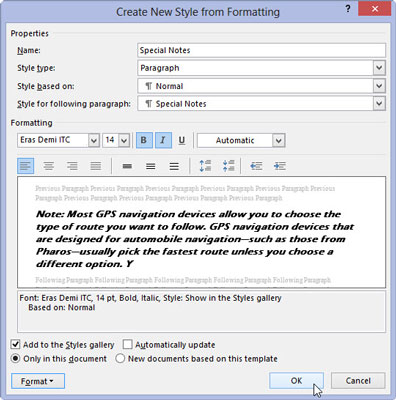 66
Click the OK button when you're done.
The new style is created.