How to Copy and Paste Text in Word 2007
How to Copy and Paste Text in Word 2007
When you copy some text in Word 2007, you can perform certain actions that affect only that block of text. You can then paste the block elsewhere in Word 2007 — in the same document or another one you're working on or even in other programs — to duplicate the text so that you don't have to retype it all.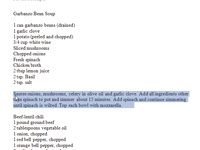 1

Select the block of text.

Click the mouse button to anchor the insertion pointer at the beginning of the block, drag to the end of the block (anywhere you want), and release the mouse button.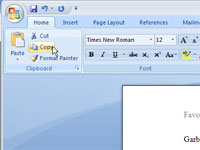 2

On the Home tab, choose the Copy tool from the Clipboard group.

The Copy tool is the middle tool on the right side. Even though you get no visual clue that the text has been copied, it remains selected.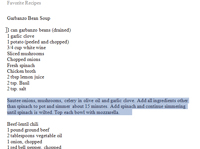 3

Move the insertion pointer to the position where you want to paste the copy.

Don't worry if there's no room — Word inserts the block into your text.