How to Compare Document Versions in Word 2007
How to Compare Document Versions in Word 2007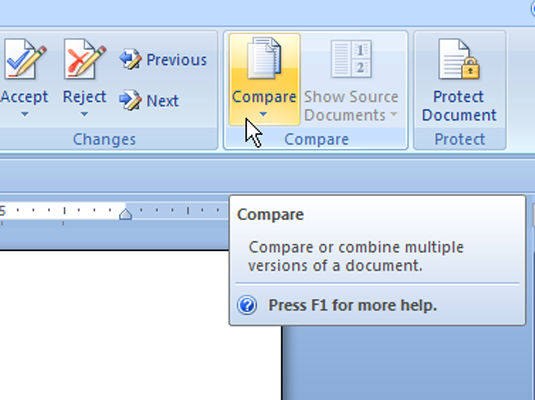 15
From the Compare group of the Review tab, click the Compare button.
Begin the comparison here.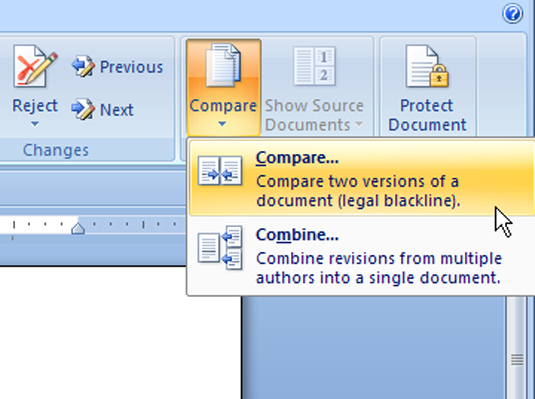 25
From the menu that opens, click Compare.
Warning: To compare, don't choose the combine option.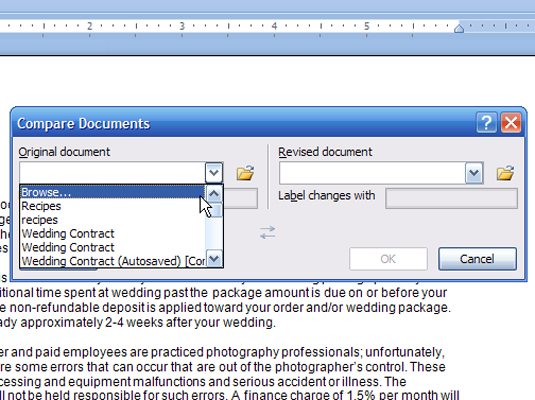 35
In the Compare Documents dialog box that opens, choose your original document from the Original Document drop-down list.
Recently open documents appear in this list. Open the source document to compare.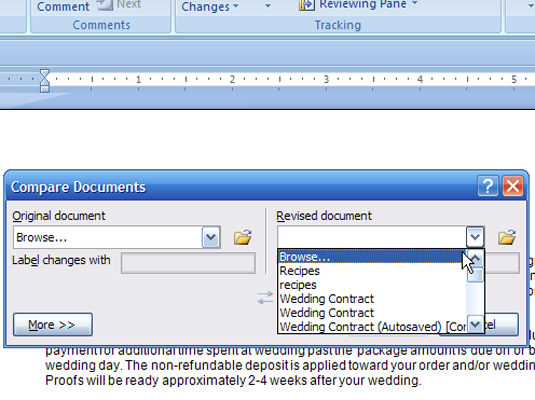 45
Choose the edited document from the Revised Document drop-down list.
If you can't find the original or revised document, click either Browse button and navigate to it.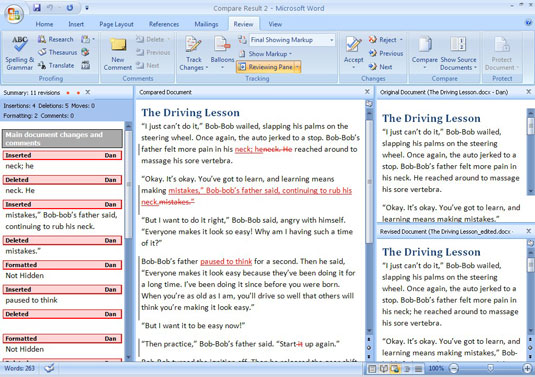 55
Click OK.
You might see a Warning dialog box letting you know that Word 2007 tracked changes are considered accepted. Click OK to continue.
Word 2007 opens a new document, titled Compare Result (number), which compares the two documents and notes all changes. This document uses a three-pane display of (left) edits per reviewer, (middle) the second (compare) document, and (right) the original document. Each reviewer is given his own color onscreen. For example, if your revision marks are red, another reviewer's marks appear in a second color.
If your screen doesn't look like this, choose Show Both from the Show Source Documents menu.
[img id:77065]
[img id:77066]