Send PowerPoint 2013 Slides for Review via E-Mail
Send PowerPoint 2013 Slides for Review via E-Mail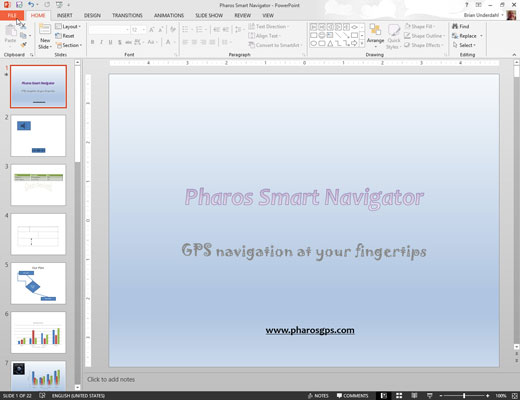 17
Open the presentation that you want to send out for review.
If the presentation is already open, choose File→Save to save any changes you made since you opened it.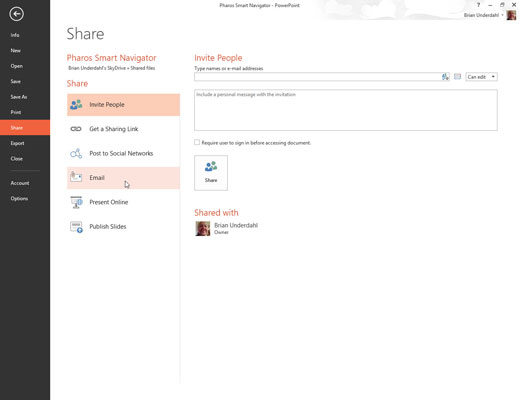 27
Choose File→Share→Email.
PowerPoint displays a page that offers five options for sending the file.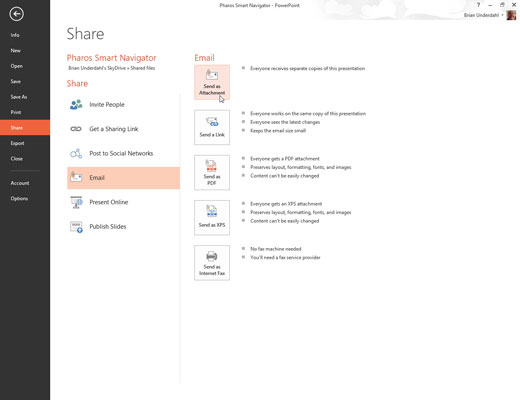 37
Click the option you want to use to send the e-mail.
Outlook fires up and creates an e-mail message with the correct attachment or link, depending on which option you choose.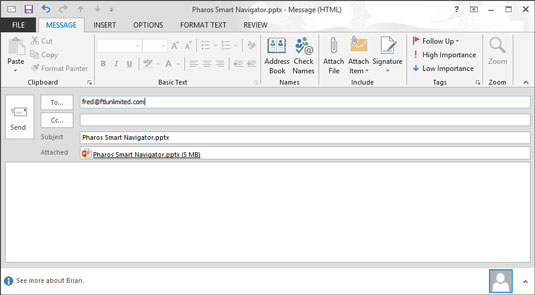 47
In the To field, add an e-mail address for each person to whom you want to send a review copy.
You can type the e-mail addresses directly into the To field, or you can click the To button to open the Address Book. You can then use the Address Book to select your reviewers.
If you want to send the presentation to more than one person, separate the e-mail addresses with semicolons.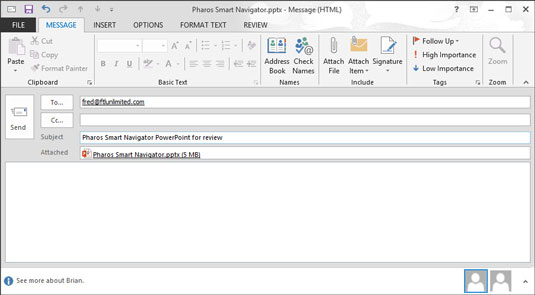 57
If you want, change the Subject field or message body.
By default, PowerPoint uses the filename as the message's subject and leaves the message body blank. You probably want to say something a little more cordial.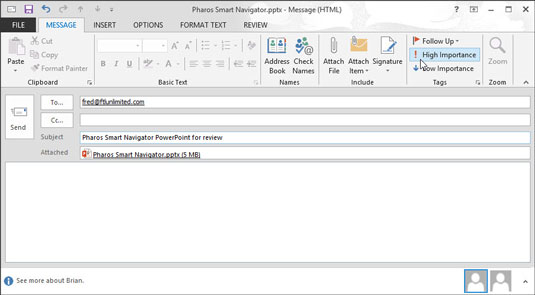 67
Set any other e-mail options you want for the message.
Depending on the program you use for your e-mail, you have a bevy of options to set for e-mail messages, such as high or low priority, signatures, stationery, read receipts, plain or HTML formatting, and more.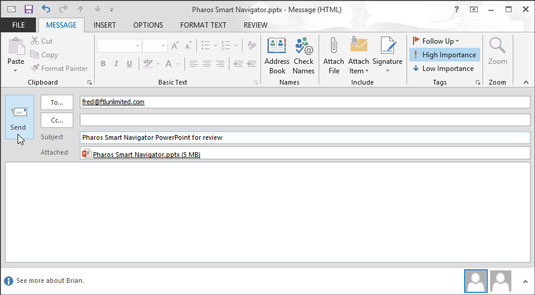 77
Click the Send button.
Your message is whisked away and will be delivered as soon as possible.