How to Use Live Previewing in PowerPoint 2007
How to Use Live Previewing in PowerPoint 2007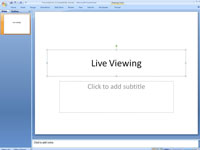 15
Enter some text on a PowerPoint slide.
Don't' worry about the style.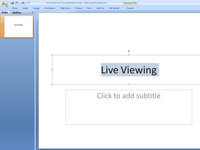 25
Drag over the text.
The text is selected.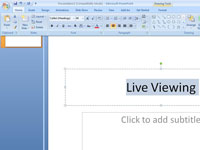 35
Click the Home tab.
Here you have access to all sorts of formatting options.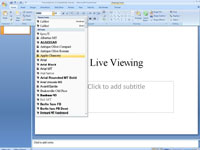 45
Click the Font drop-down list.
The available fonts display.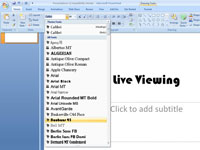 55
Slowly move your pointer over the options on the Font drop-down list.
As the pointer comes to different font names, the text on your slide changes fonts.