How to Turn Off PowerPoint 2007 Smart Tags
How to Turn Off PowerPoint 2007 Smart Tags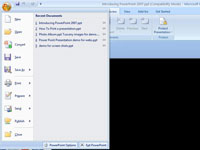 15
Click the Office button.
Office options appear.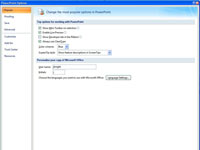 25
Choose PowerPoint Options.
The PowerRoint options drop-down list expands.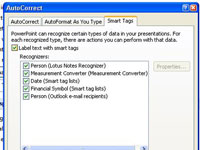 35
On the Proofing tab of the PowerPoint Options dialog box, click the AutoCorrect Options button.
The AutoCorrect dialog box opens.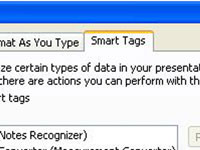 45
Select the Smart Tags tab.
See options for turning off Smart Tags.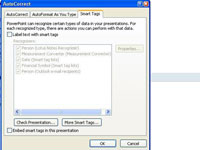 55
Unselect the Label Text with Smart Tags check box
Click OK to finish.