How to Share a PowerPoint 2013 Presentation with Other Users
How to Share a PowerPoint 2013 Presentation with Other Users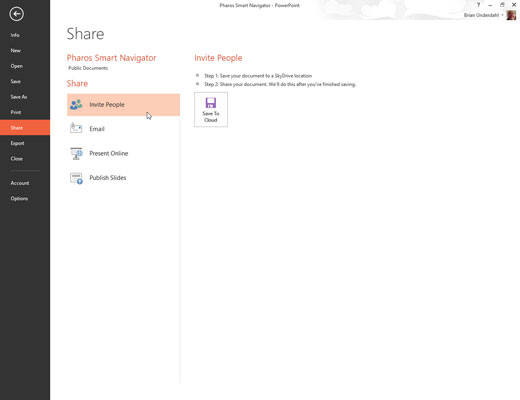 16
Choose File→Share and then click Invite People.
The Invite People page appears. On this page, you can craft an e-mail message that will be sent to the people with whom you'd like to share the presentation.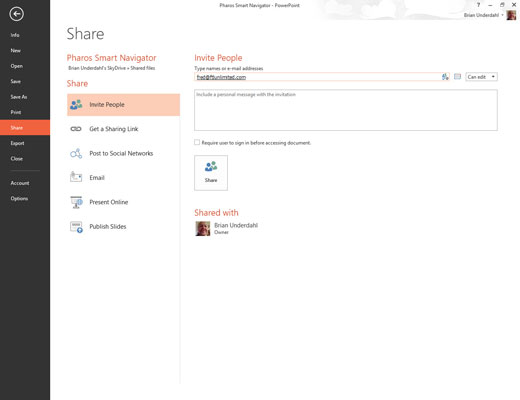 26
Type one or more e-mail addresses in the Type Names or E-mail Addresses text box.
If you have more than one e-mail address, just separate the addresses with commas or semicolons.
You can click the Address Book icon to the right of the text box to bring up your address book. Then, you can select names from your address book rather than type the e-mail addresses manually.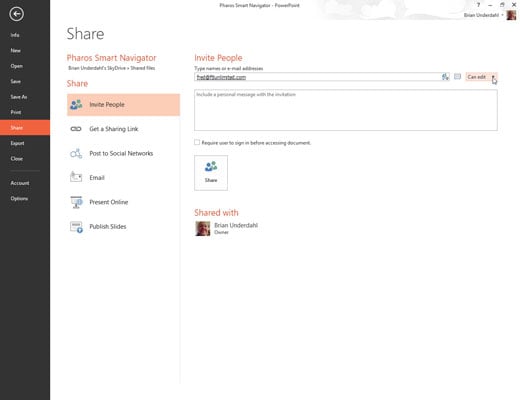 36
Choose the sharing permission you want to grant.
The two options are Can Edit and Can View. Use the drop-down list to the right of the Address Book icon to select the permission.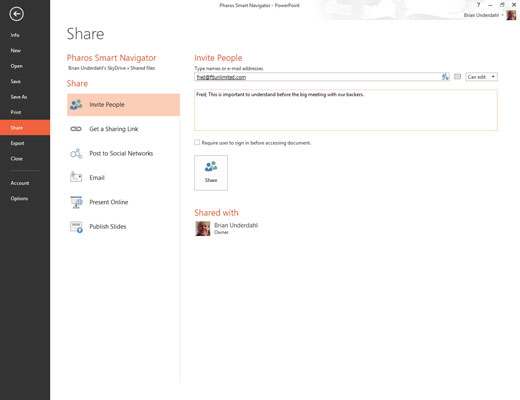 46
If you wish, type a message in the Include a Personal Message with the Invitation text box.
The message is included in the e-mail that is sent to the recipients.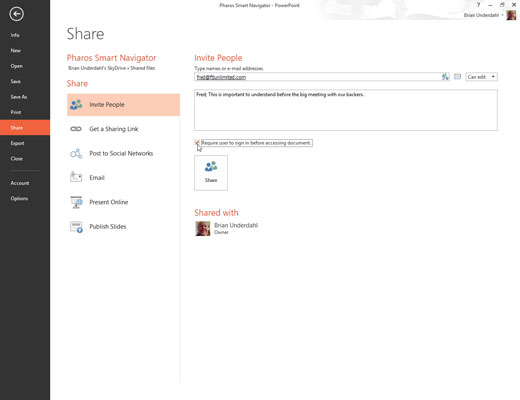 56
If you want to add extra security, select the Require User to Sign-In Before Accessing Document option.
If you select this option, users will have to log in to SkyDrive before they can access your presentation.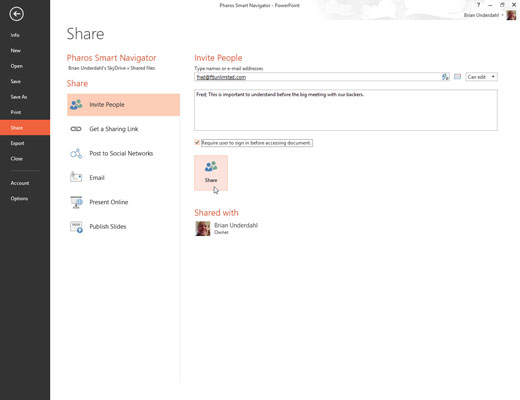 66
Click Share.
A confirmation message appears, indicating that the e-mails have been sent.