How to Share a PowerPoint 2013 Presentation in the Cloud
How to Share a PowerPoint 2013 Presentation in the Cloud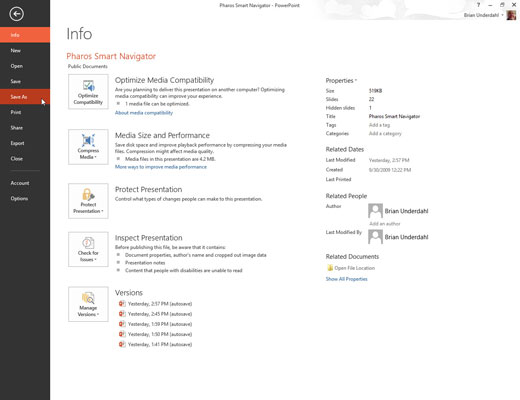 14
Choose File→Save As.
The Save As page appears, which offers several locations to which the presentation can be saved. The default location is your SkyDrive account.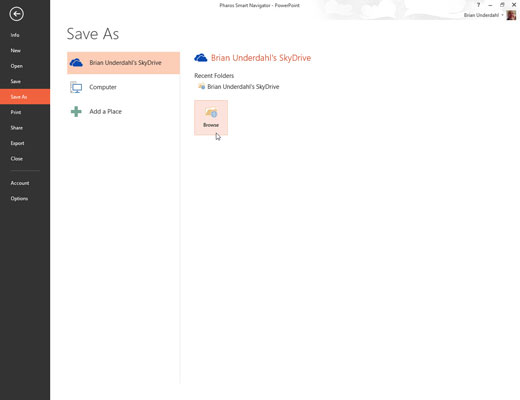 24
Click the Browse button.
The Save As dialog box appears. As you can see, this dialog box automatically navigates to your SkyDrive account's Documents folder.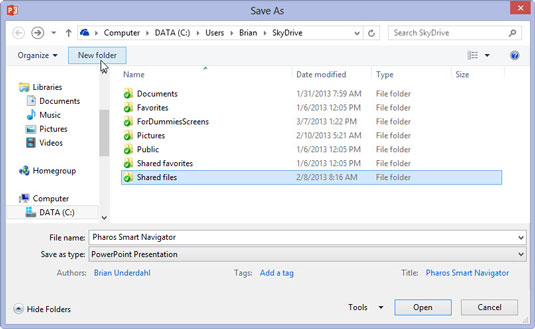 34
Navigate to another SkyDrive folder or create a new SkyDrive folder.
You can navigate SkyDrive as if it were a local hard drive. And you can create a new folder by clicking the New Folder button.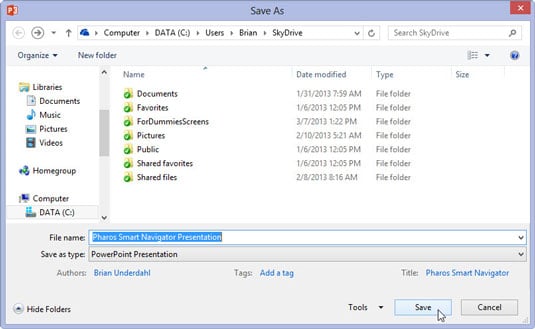 44
Change the filename and then click Save.
The presentation is saved to your SkyDrive.