How to Remove Picture Backgrounds in PowerPoint 2013
How to Remove Picture Backgrounds in PowerPoint 2013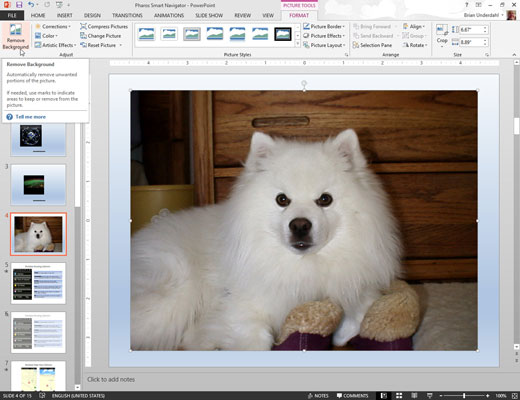 14
Double-click the picture whose background you want to remove. Click the Remove Background button in the Picture Tools Format tab.
When you do, PowerPoint attempts to determine which part of your picture is the subject of the picture and which part is the background. The background is then displayed in purple. In addition, a special Background Removal tab appears on the Ribbon.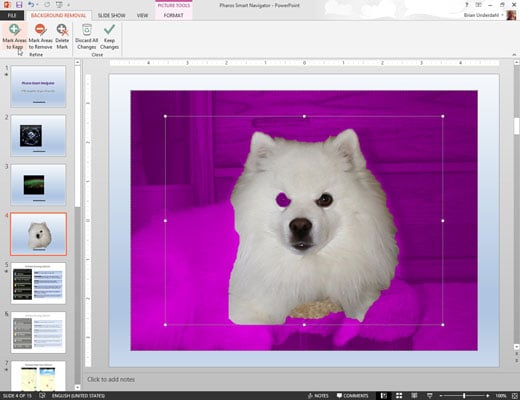 24
Use the Mark Areas to Keep and Mark Areas to Remove buttons to refine the location of the picture's background.
For example, if an area that's part of the subject is shown as background, click the Mark Areas to Keep button. Then, either click in the area you want included or click and drag a line across a large portion of the area to be included. PowerPoint will attempt to discern which part of the picture you marked and include that area in the picture's subject.
Similarly, if PowerPoint has mistaken part of the background for the subject, click the Mark Areas to Remove button and click or draw a line within the area that should be removed.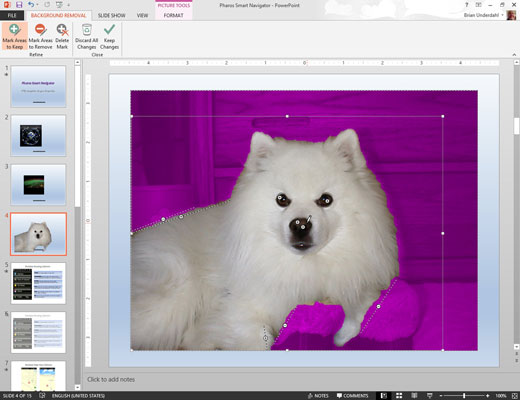 34
Repeat the last step until you've successfully removed the picture's background.
If PowerPoint misinterprets your mark, press Ctrl+Z to undo your action. Or, click the Delete Mark button and then click the mark you want to delete.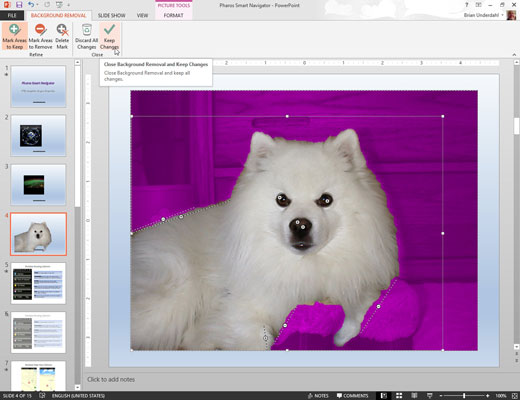 44
Click the Keep Changes button.
The slide returns to normal, with the background of your picture removed.