How to Insert Your Sound Playlist on Your PowerPoint 2007 Slide
How to Insert Your Sound Playlist on Your PowerPoint 2007 Slide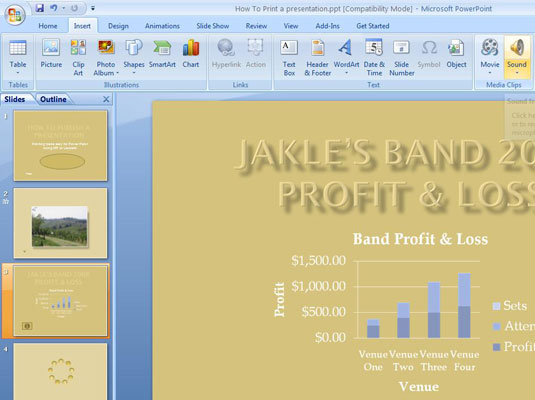 15
Click the Insert tab.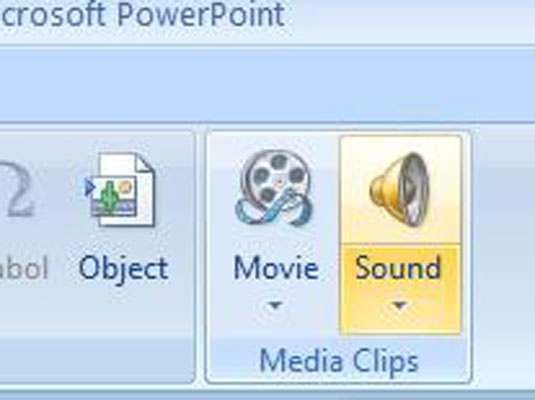 25
Click the Sound button.
The Insert Sound dialog box appears.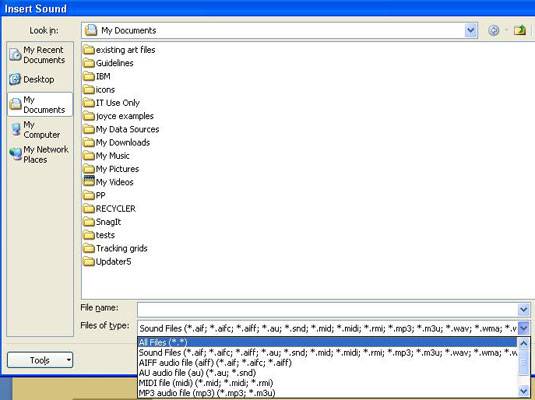 35
Open the Files of Type drop-down list.
Choose All Files.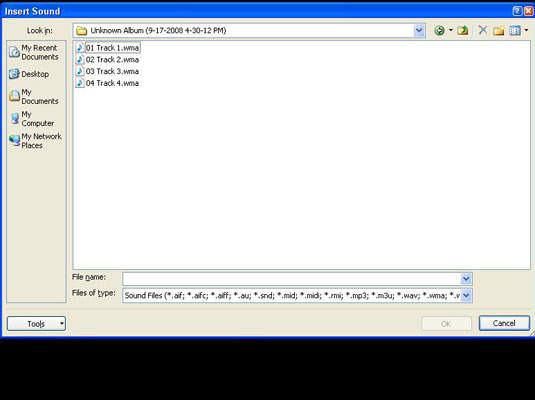 45
Select the .WPL (Windows Media Playlist) file you created and click OK.
A dialog box asks whether you want the sound files to play automatically when the slide appears or if you want to click to start playing the sound files.
55
Click the Automatically or When Clicked button.
An unsightly black, blank video screen appears on your slide. Move the pointer over a corner, and when you see the two-headed arrow, click and drag inward. To shrin the screen or move the pointer over the screen, and when you see the four-headed arrow, click and start dragging.