How to Insert WordArt into a PowerPoint 2013 Slide
How to Insert WordArt into a PowerPoint 2013 Slide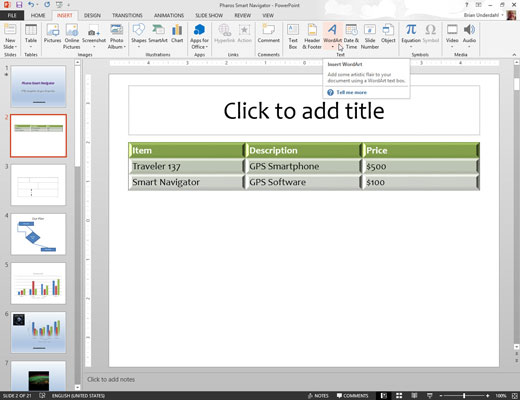 14
Move to the slide on which you want to insert WordArt. Click the Insert tab on the Ribbon and then click the WordArt button in the Text group.
A gallery of WordArt styles is displayed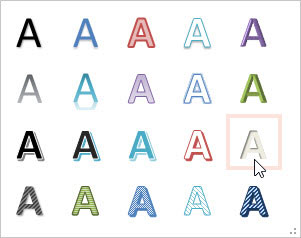 24
Select the WordArt style you want to use.
The WordArt text box is inserted on the slide.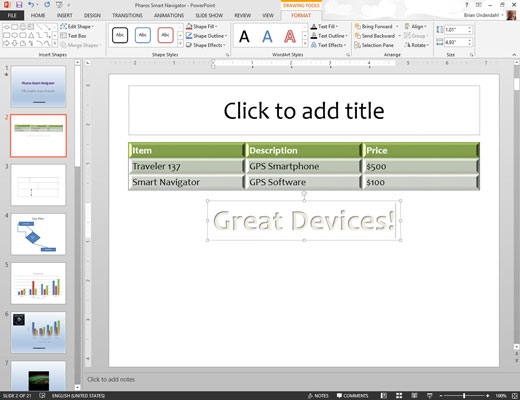 34
Click the WordArt text box.
Then type the text you want to use.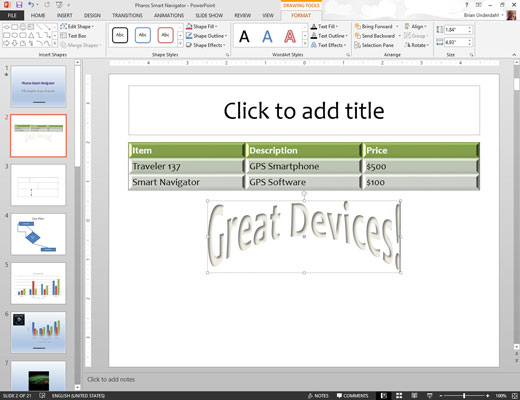 44
Apply any other WordArt formatting you want.