How to Include a ScreenTip on an Action Button in PowerPoint 2007
How to Include a ScreenTip on an Action Button in PowerPoint 2007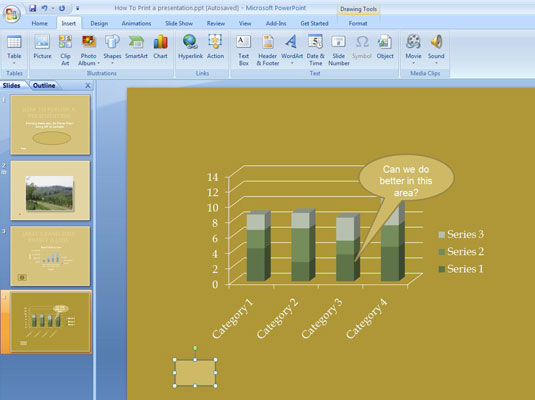 17
Open the Shapes gallery and draw a conventional shape.
For example, draw a square or rectangle. Which shape you draw doesn't matter because you will exchange it for an action button in the last step.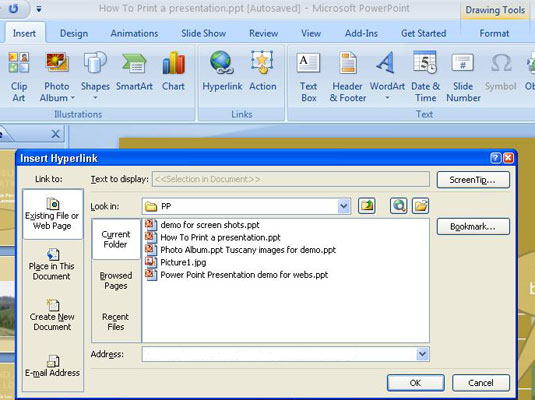 27
Select your shape, and on the Insert tab, click the Hyperlink button.
You see the Insert Hyperlink dialog box. Create a hyperlink to a different slide in your presentation.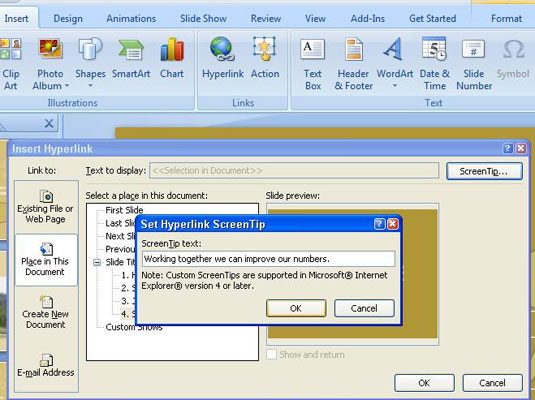 37
Still in the Insert Hyperlink dialog box, click the ScreenTip button, enter some commentary in the Set Hyperlink ScreenTip dialog box, and click OK.
The commentary you enter will appear on the action button when you move the pointer over the button.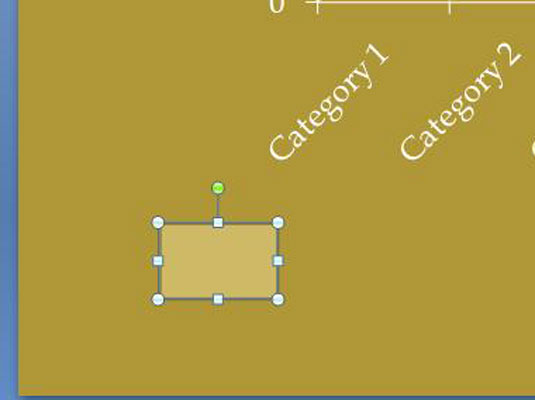 47
Close the Insert Hyperlink dialog box and select the Shape you just created.
Your shape is inserted on the slide.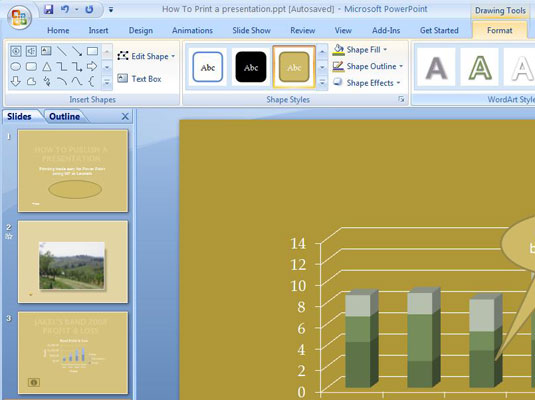 57
Click the (Drawing Tools) Format tab.
Options for changing the shape appear.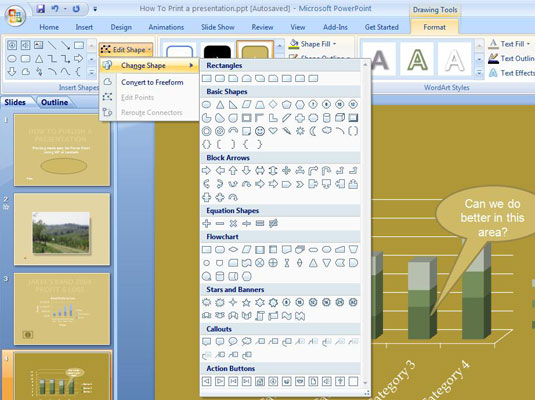 67
Click the Edit Shape button and, on the drop-down list, choose Change Shape.
The Change Shape drop-down list appears.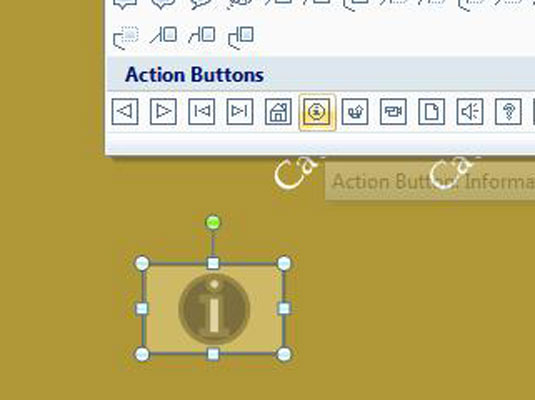 77
Select an action button at the bottom of the list.
The shape you created in Step 1 assumes the shape of the action button you selected, and when you move the pointer over the action button in a presentation, you see the ScreenTip you wrote in Step 3.