How to Find and Replace Fonts Throughout a PowerPoint 2007 Presentation
How to Find and Replace Fonts Throughout a PowerPoint 2007 Presentation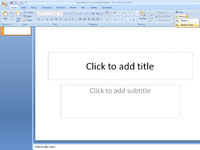 15
Click the Home tab.
You have access to Replace options.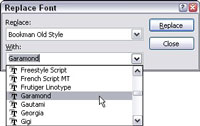 25
Open the drop-down list on the Replace button and choose Replace Fonts.
You may have to click the Editing button first, depending on the size of your screen. The Replace Font dialog box opens.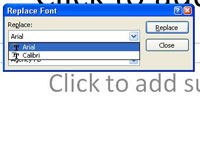 35
On the Replace drop-down list, select the font that needs replacing.
Only fonts used in your presentation appear on the menu.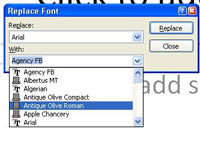 45
On the With drop-down list, select a different font.
Choose the font you prefer.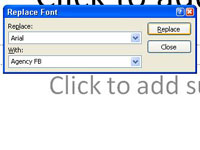 55
Click the Replace button.
Repeat these steps for other fonts that need replacing.