How to Edit Text on a PowerPoint 2007 Slide
How to Edit Text on a PowerPoint 2007 Slide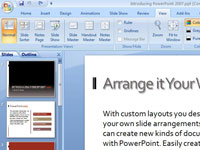 15
View thumbnail images of the slides in your PowerPoint 2007 presentation.
Click the Slides tab to display all the slides in your presentation.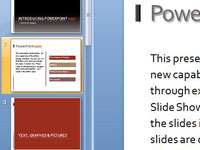 25
Display your slide in the Slides pane.
Click the slide thumbnail of the slide you want to edit on the Slides tab. It appears in the Slides pane.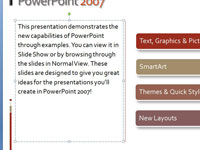 35
Click inside the text placeholder.
Make sure you click below the title text placeholder.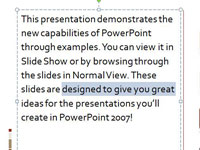 45
Highlight the text you want to edit.
Drag the cursor across a line of text to select it.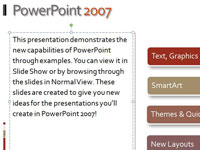 55
Type new text.
The text you type replaces the selected text.