How to Crop a Graphic in PowerPoint 2007
How to Crop a Graphic in PowerPoint 2007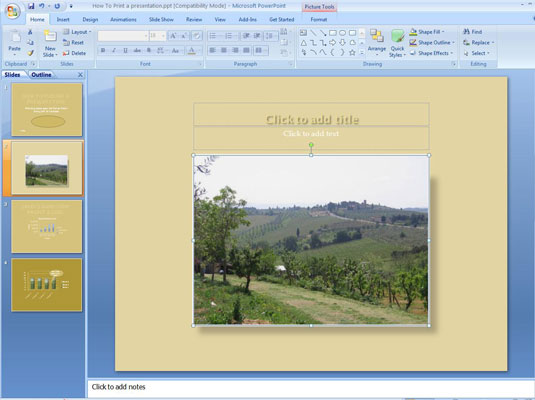 15
Click a graphic.
The graphic is selected.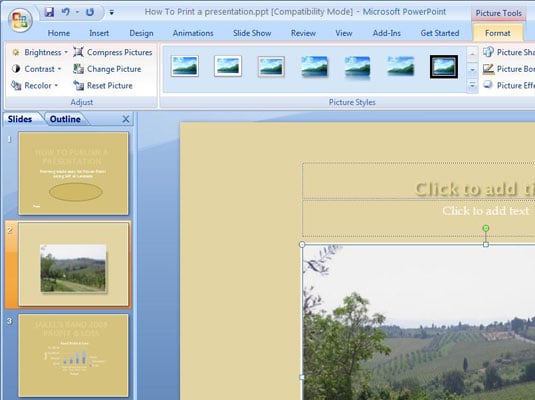 25
Click the (Picture Tools) Format tab.
The Picture tools display.
35
Click the Crop button.
Depending on the size of your screen, you may have to click the Size button to get to the Crop button. You see the cropping pointer, and instead of selection handles. Eight cropping handles appear around the graphic: one on each side and one on each corner.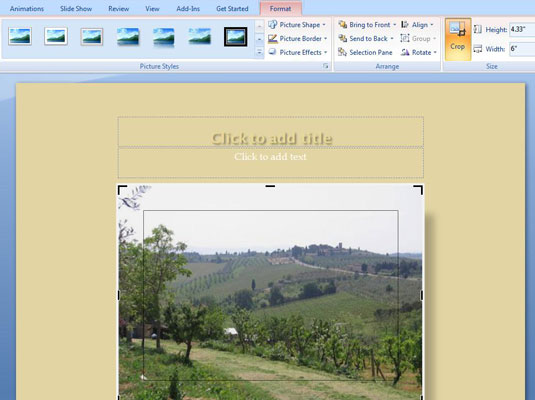 45
Drag a handle to crop start cropping.
Crop marks adjust so you can see what part of your graphic will display.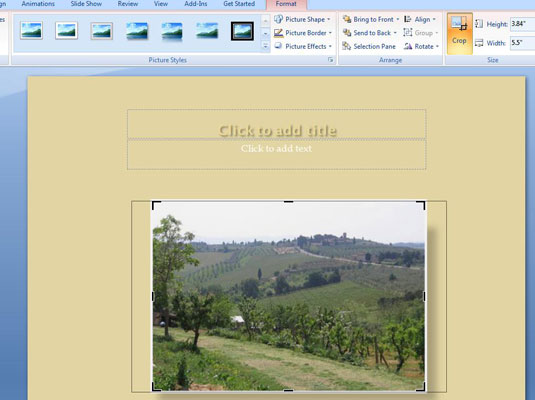 55
Release the mouse button when only the portion of the graphic that you want is inside the dashed lines.
If you crop too much, grab a cropping handle and drag away from the center of the image. What you cropped reappears.