How to Create a Video from a PowerPoint 2013 Presentation
How to Create a Video from a PowerPoint 2013 Presentation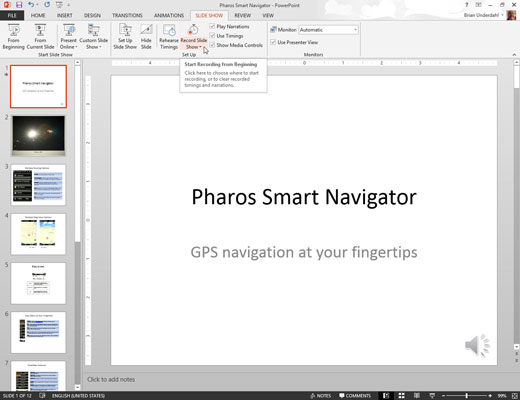 17
(Optional) Record the slide timings and any narration you want to use.
If you skip this step, each slide will be displayed for a fixed duration in the resulting video.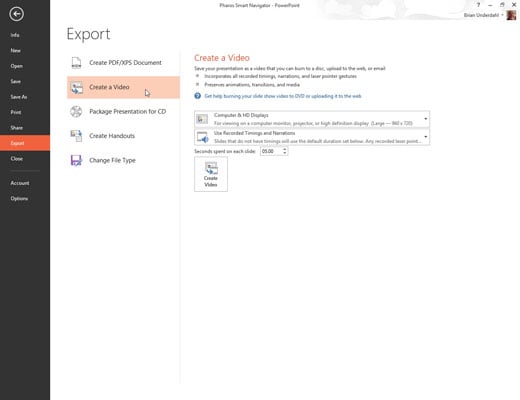 27
Choose File→Export→Create a Video.
The Create a Video Backstage View screen is displayed.

37
Select the video quality.
The first drop-down list on the Create a Video page lets you choose whether your video is targeted at computer displays, the Internet, or portable devices.

47
Select whether to use recorded timings and narrations.
If you choose not to use recorded timings, you can set the duration to display each slide. (The default is 5 seconds.)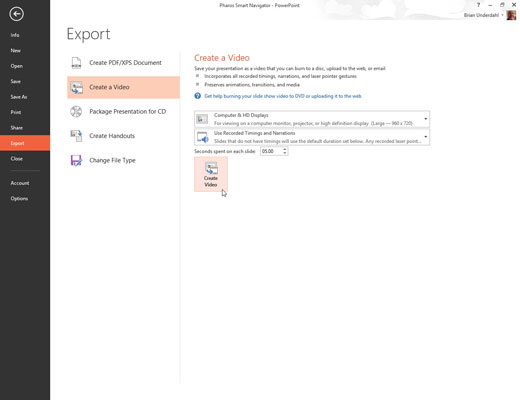 57
Click Create Video.
A Save As dialog box appears.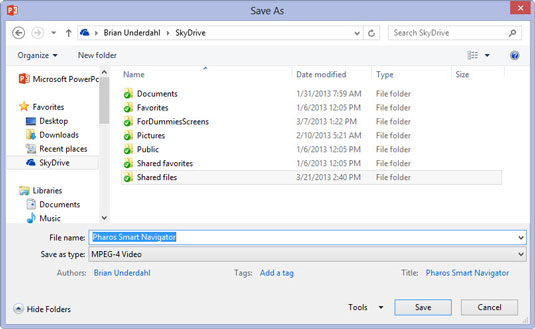 67
Select the folder where you want to save the file and enter the filename you want to use.
By default, the video file will be saved in the same folder as the presentation and will have the same name, but with the extension .wmv.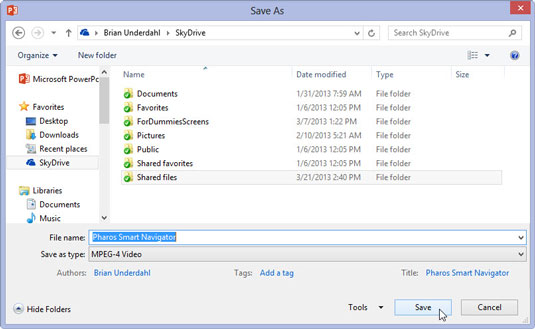 77
Click Save.
The video is created.
Depending on the size of the presentation and the quality you selected, the video may take a long time to create. A progress bar appears in the status bar to indicate the video's progress. You can continue doing other work in PowerPoint while the video is being created, but your computer will probably respond sluggishly until the video is finished.
You can view the video in Windows Media Player by navigating to it in Windows Explorer and double-clicking the video's .wmv file.