How to Create a Hyperlink to Another PowerPoint 2007 Presentation
How to Create a Hyperlink to Another PowerPoint 2007 Presentation

15
Select the text that you want to make into a hyperlink.
You could also use a graphic as your hyperlink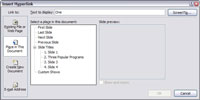 25
Click the Hyperlink button in the Links group on the Insert tab.
The Insert Hyperlink dialog box appears.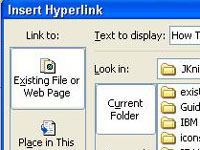 35
Click the Existing File or Web Page icon.
The list of icons is located on the left side of the dialog box.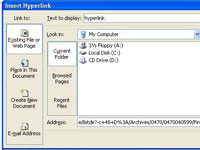 45
Click Current Folder.
The current folder displays.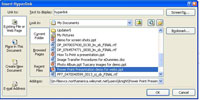 55
Select the file that you want to link to and click OK.
Browse to the file to link to.