How to Change the Chart Type in PowerPoint 2013
How to Change the Chart Type in PowerPoint 2013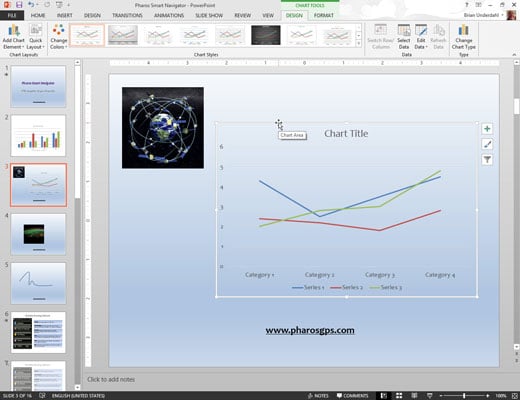 13
Click the chart to select it.
When you select a chart, a set of two tabs called the Chart Tools is added to the Ribbon.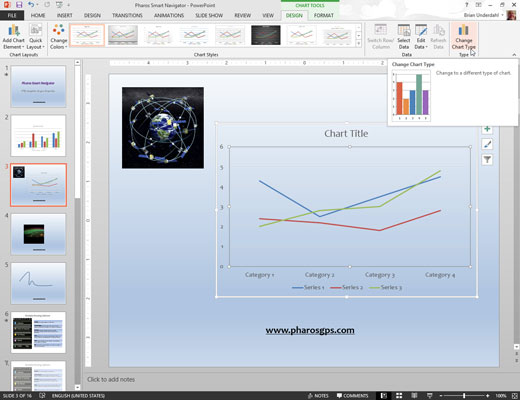 23
Click the Design tab. Click the Change Chart Type button
PowerPoint displays a gallery of chart types.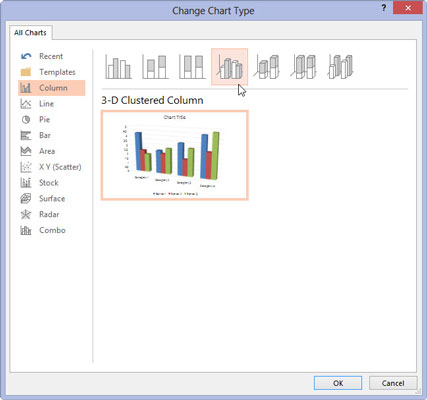 33
Click the chart type that you want.
Click OK, and you're done.