How to Animate a PowerPoint 2007 Object
How to Animate a PowerPoint 2007 Object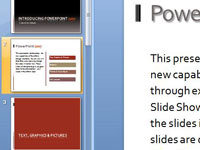 17
In Normal view, under the Slides tab, select the slide that contains the text you want to animate.
Choose the slide that needs more life.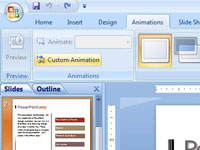 27
Click the Animations tab. In the Animations Group, click Custom Animation.
This allows you to be in charge.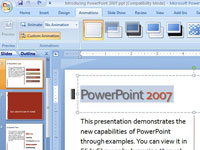 37
Select text.
The Custom Animation task pane opens.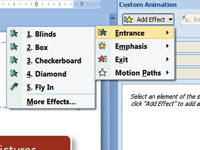 47
Click Add Effect and then choose Entrance.
Choose how you'd like your text to appear on the slide.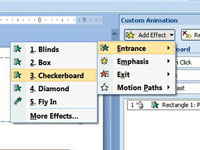 57
Choose your animation effect.
From the Entrance submenu, you can choose an animation.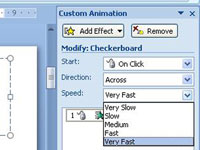 67
Specify your desired speed for the text animation.
Choose Fast if your computer is slow.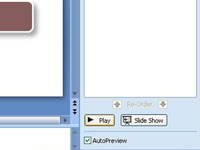 77
Preview the effect.
Click Play and then click Slide Show.