How to Add Video to Your PowerPoint 2013 Slides
How to Add Video to Your PowerPoint 2013 Slides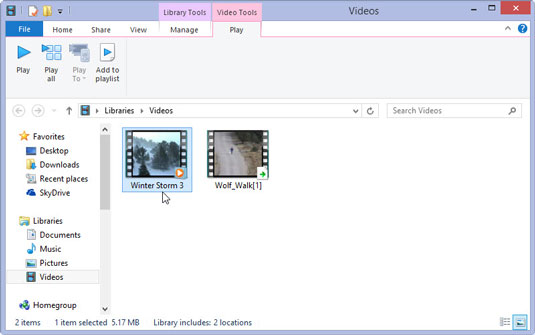 16
Find a good movie and, if needed, download it or upload it to your hard drive.
The hardest part about using video in a PowerPoint presentation is finding a video file that's worth showing. Use Google or any other search service to find a video to insert. Then, download the video to your computer. Or, you can create your own videos using a camcorder and video-editing software.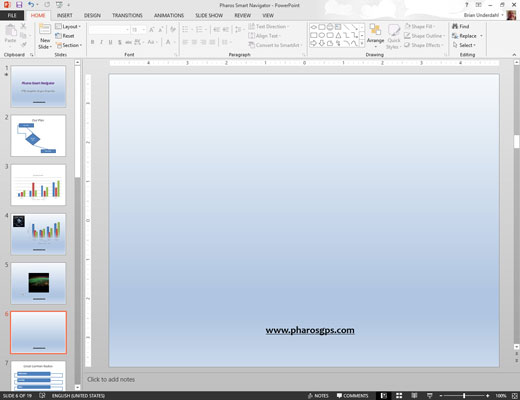 26
Move to the slide on which you want to insert the movie.
Hopefully, you left a big blank space on the slide to put the movie in. If not, rearrange the existing slide objects to make room for the movie.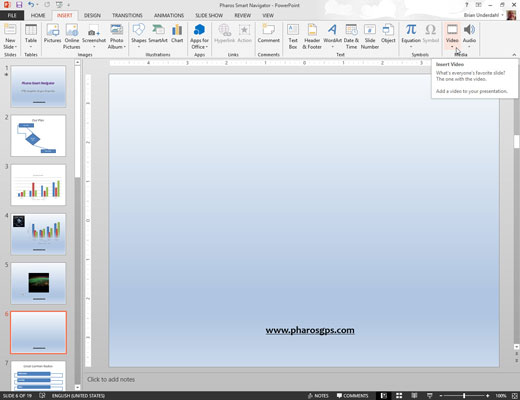 36
Open the Insert tab on the Ribbon, click Video in the Media group, and then choose Video on My PC.
The Insert Video dialog box appears.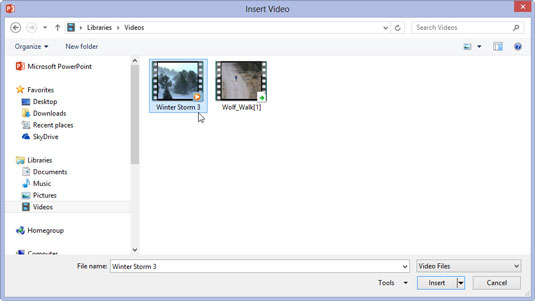 46
Select the movie that you want to insert.
You may need to scroll the list to find the movie you're looking for or navigate your way to a different folder.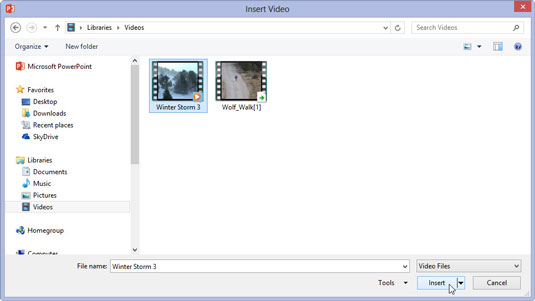 56
Click the Insert button.
The movie is inserted on the slide.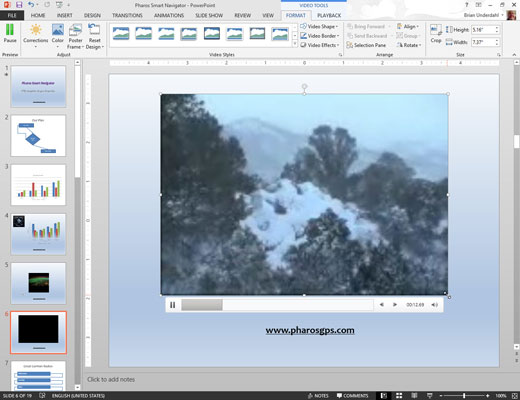 66
Resize the movie if you want and drag it to a new location on the slide.
When you resize the movie, try to do it by using one of the corner handles. If you drag one of the side handles, you distort the image.
To play the movie while you're working on the presentation in Normal View, double-click the movie. During a slide show, a single click does the trick, unless you set the movie to play automatically. In that case, the movie runs as soon as you display the slide.