How to Add Color to Your PowerPoint 2007 Text
How to Add Color to Your PowerPoint 2007 Text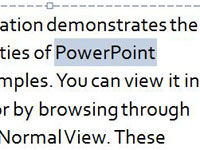 13
Select the text.
Select any text you want to change.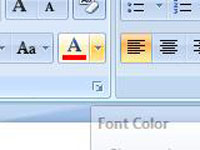 23
Click the Font Color button.
You'll find it on the Font group of the Home tab.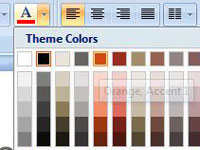 33
Choose the color.
If you don't like any color that the Font Color button offers, click More Colors. A bigger dialog box with more color choices appears. If you still can't find the right shade of teal, click the Custom tab and have at it.