Annotate a PowerPoint 2007 Chart
Annotate a PowerPoint 2007 Chart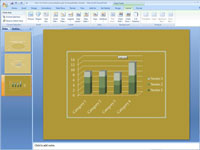 16
Open the (Chart Tools) Layout tab.
PowerPoint offers many chart options.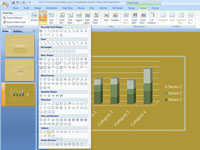 26
Click the Shapes button.
Scroll to the Callouts section of the drop-down list, and select a callout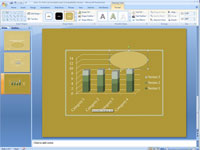 36
Drag on your slide to draw the callout shape.
The callout appears on your slide.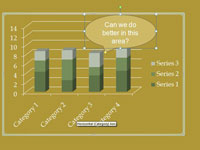 46
Type the annotation inside the callout shape.
Format callout text like you would any other text.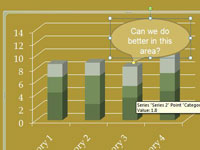 56
Resize the callout shape.
Drag the corners to make the shape fit where you want it.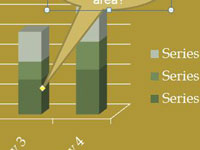 66
Drag the yellow diamond on the callout shape to attach the callout to the chart.
You probably have to do some interior decorating to make the callout color fit with the chart.