How to Send a Message from Outlook.com
How to Send a Message from Outlook.com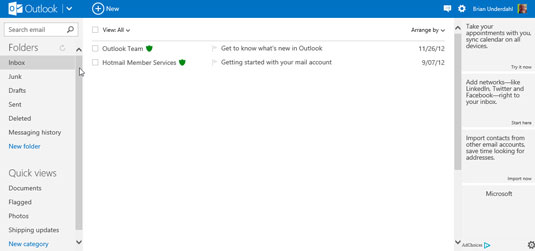 14
Click the Inbox in the Folder list.
Your list of messages appears.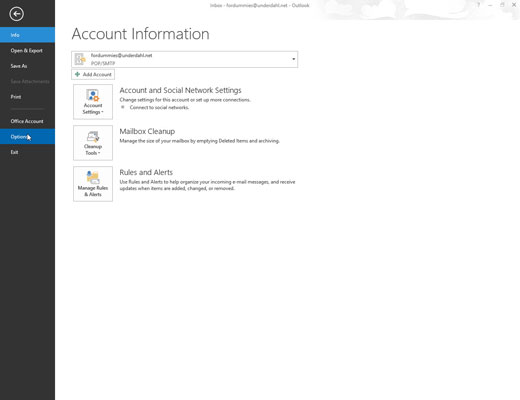 24
Click the New button in the Ribbon.
The New Message screen opens.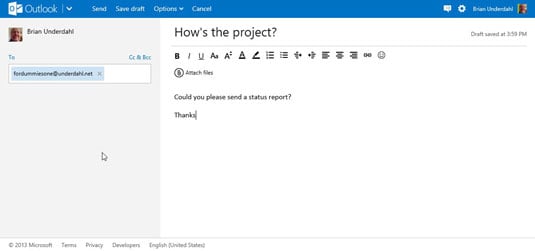 34
Fill out the New Message screen.
Put your recipient's address in the To box, a subject in the Subject box, and the message in the main box.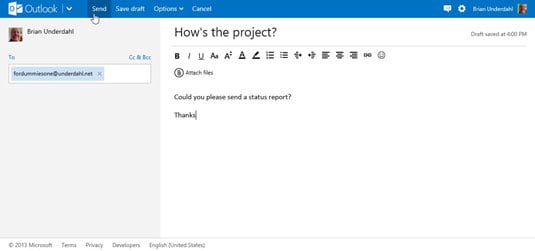 44
Click the Send button in the Ribbon.
Your message is on its way.
If you're not ready to send your message right away, click Save Draft in the Ribbon. Start working on your message later by clicking the Drafts folder and then clicking the message.