How to Send a File in Outlook 2013
How to Send a File in Outlook 2013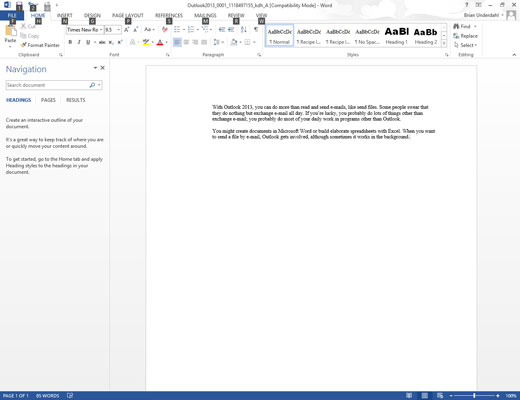 15
Open the document in Microsoft Word.
The document appears onscreen.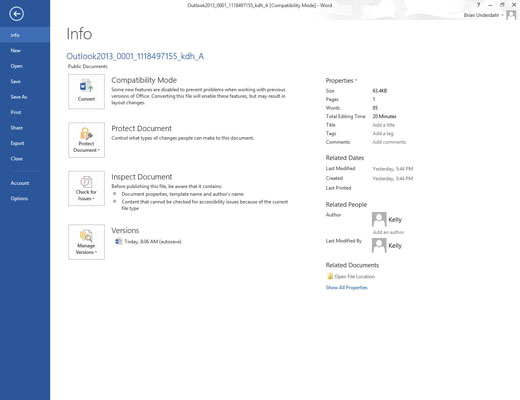 25
Click the File tab in the upper-left corner of the screen.
The Backstage view appears.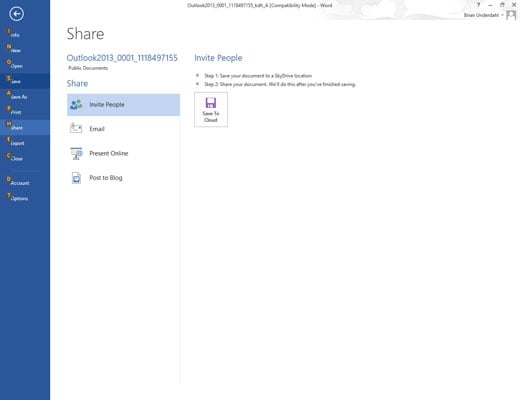 35
Choose Share.
The Share page appears. Yes, you probably learned how to share in kindergarten, but this is different.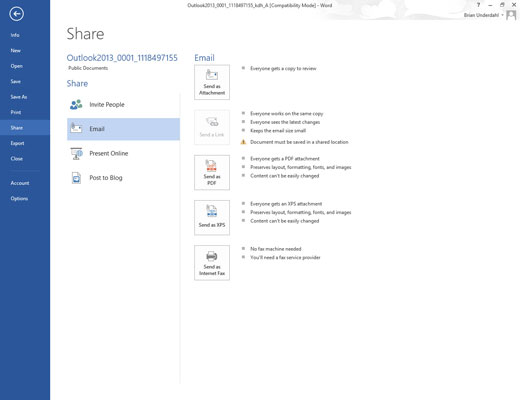 45
Choose E-mail.
A list appears, detailing different ways to send your file via e-mail.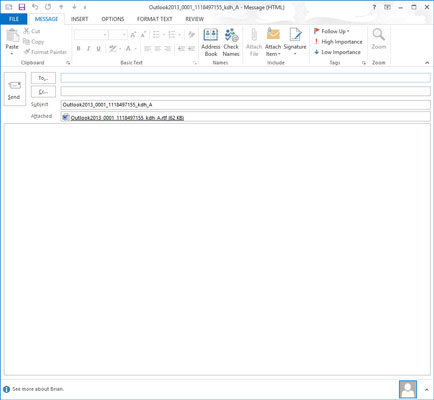 55
Click the Send as Attachment button.
The New Message form appears with your document listed on the Attached line. If you want to type a message in the main part of the screen you can, but it isn't necessary.