How to Print Your Outlook 2013 Appointments
How to Print Your Outlook 2013 Appointments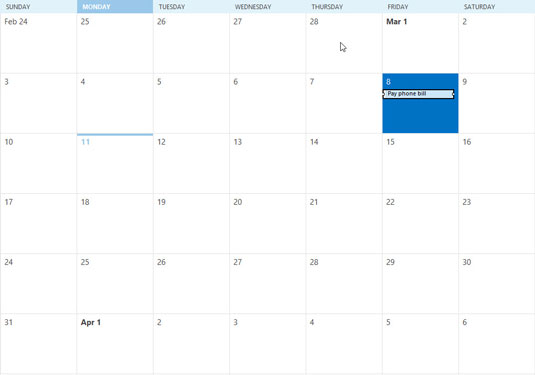 14
Click a date within the range of dates you want to print.
If you want to print a single day, click just one day. If you want to print a range of dates, click the first date and then hold down Shift and click the last date in the range. The whole range is highlighted to show which dates you've selected.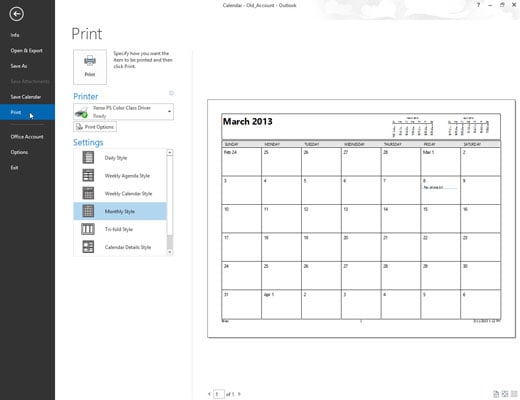 24
Click the File tab and choose Print (or press Ctrl+P).
The Print dialog box appears.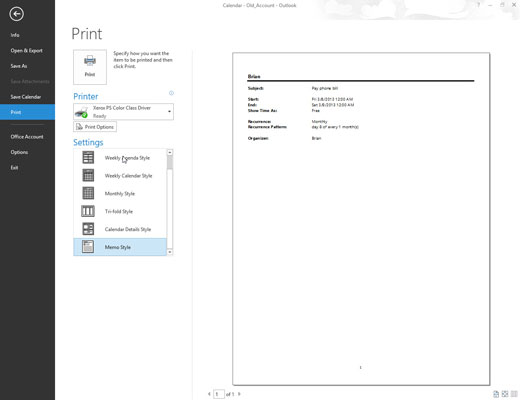 34
In the Print Settings section, make a style choice.
Daily, Weekly, Monthly, Trifold, and Calendar Details are the basic choices. You can also define your own print styles in Outlook, so you may eventually have quite a collection of choices showing up in this box. Outlook also shows you a preview of the page you're about to print, which eliminates surprises.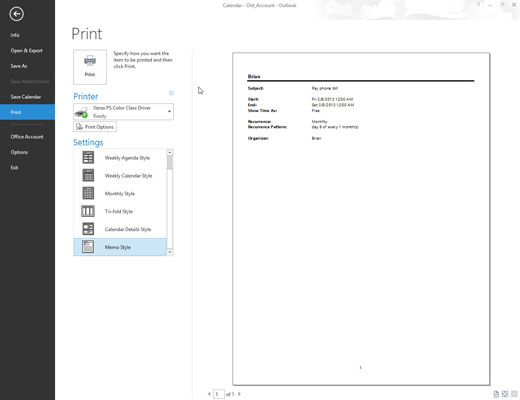 44
Click the Print button.
Your dates are sent to the printer.