How to Create and Manage Quick Steps in Outlook 2013
How to Create and Manage Quick Steps in Outlook 2013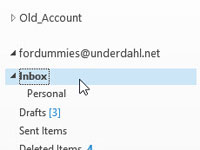 15
Click the Inbox icon in the Mail module's Folder pane (or press Ctrl+Shift+I).
Your list of incoming mail messages appears.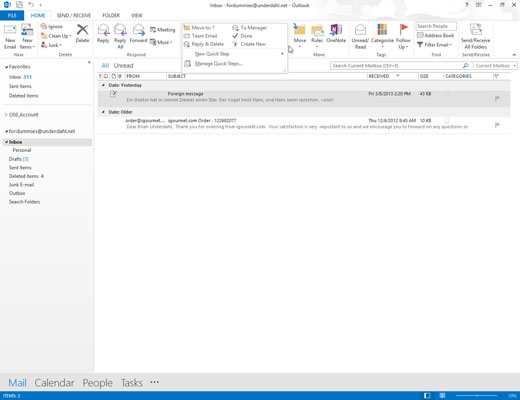 25
Click the Home tab and find the Quick Step box's scroll bar (on the right side of the Quick Step box; it has one up and two down arrows). Click the arrow on the bottom (the arrow with a line above it).
A list drops down with two options: New Quick Step and Manage Quick Steps.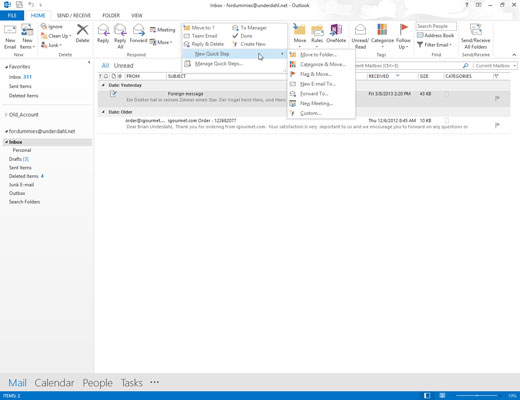 35
Click New Quick Step.
A list of additional Quick Step templates appears. Selecting any of these opens the First Time Setup dialog box with choices that apply to the particular type of task you selected. For instance, if you select Move to Folder, the First Time Setup dialog box asks you to pick which folder it will move the messages to, and it also gives you the option of marking the messages as read.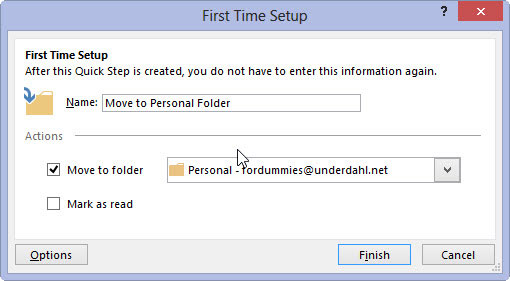 45
Select a Quick Step template.
As you saw with the Move To Quick Step, a First Time Setup dialog box appears.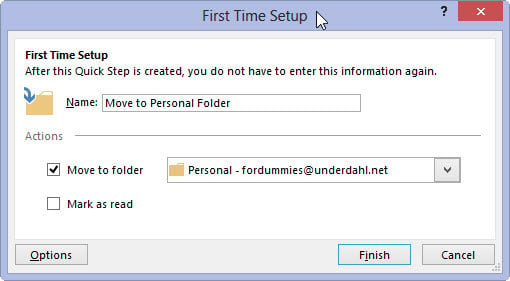 55
Make your choices and name your template.
Depending on the task, you'll need to tell Outlook where to move a message, how to categorize a message, what flag to set, to whom to send or forward a message, or to whom to send a meeting invitation. After you input this information into the First Time Setup dialog box, be sure to also give this Quick Step a name that will help you remember what it does.
Click the Finish button, and the First Time Setup dialog box closes.