How to Create a Form Letter in Outlook 2013
How to Create a Form Letter in Outlook 2013

16
Click People in the Navigation pane.
Your list of contacts appears.

26
Click the Mail Merge button in the Ribbon.
The Mail Merge Contacts dialog box appears.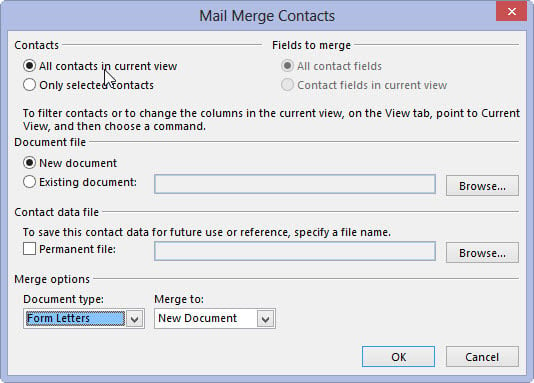 36
Choose Form Letters from the Document Type list.
The words Form Letters appear after you make your choice.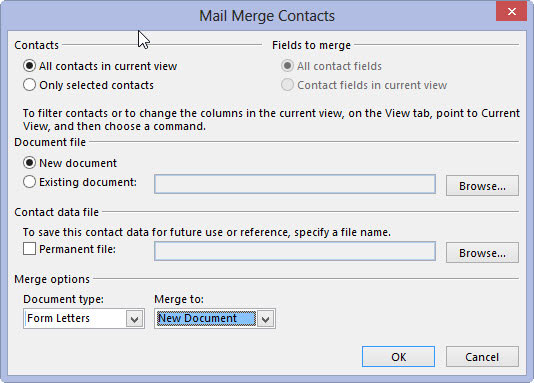 46
Choose New Document from the Merge To list.
New Document is probably already chosen, but check to be sure.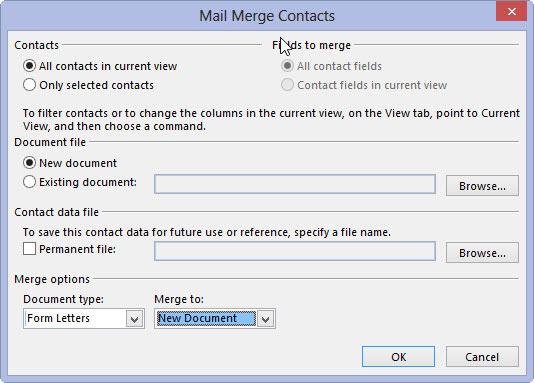 56
Click OK.
Microsoft Word opens a blank document. Type your form letter.

66
Click the Insert Merge Field button in the Ribbon to insert merge fields everywhere you want data from your Outlook Address Book to appear in your letter.
Now you don't have to settle for sending impersonal, annoying form letters to dozens of people; you can send a personal, annoying form letter to hundreds of people.