How to Change the Date on an Outlook 2013 Message Reminder
How to Change the Date on an Outlook 2013 Message Reminder
15
Click the Mail button in the Navigation bar (or press Ctrl+Shift+I).
The Inbox screen opens, showing your incoming mail.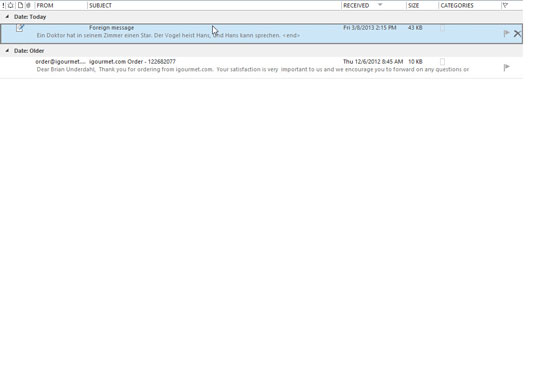 25
Click the message that has a reminder you want to change.
The message appears highlighted to show that you've selected it.
You can right-click the message's flag icon to open the Custom dialog box or can you can access the Custom dialog box as described in the next step.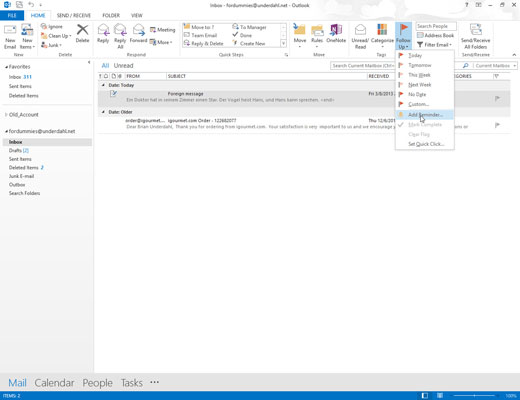 35
Select the Home tab, choose Follow Up in the Ribbon, and then click Add Reminder (or press Ctrl+Shift+G).
The Custom dialog box appears.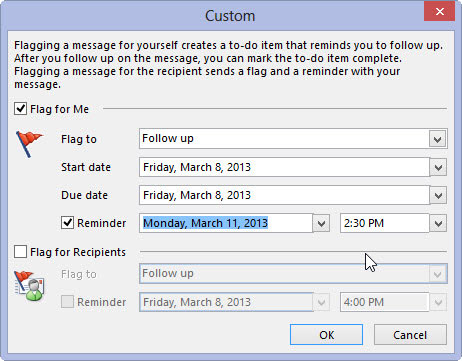 45
Select the Reminder check box and select the new date when you want the reminder flag to appear.
If the check box is already selected, don't click it; doing so would deselect it. Enter the date and time when you think you'll feel ready to be flagged again. Typing 999 years from now will work — really!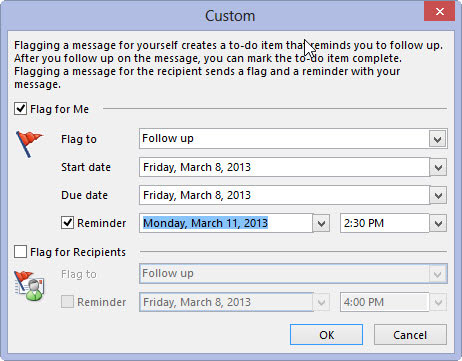 55
Click OK.
You can always put something off if you really try. When a flag reminder pops up, click the Snooze button to put it off for a while, just as you do with your alarm clock.