How to Add Pictures to Your Outlook 2013 Contacts
How to Add Pictures to Your Outlook 2013 Contacts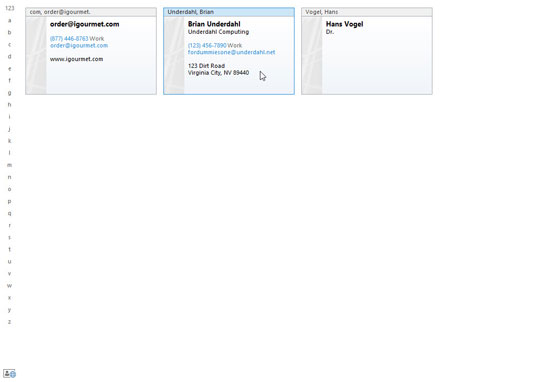 14
With the People screen open, double-click the contact that will get a picture.
The contact record you chose opens.

24
Click the picture icon at the top center of the contact record and choose Add Picture.
The Add Contact Picture dialog box opens.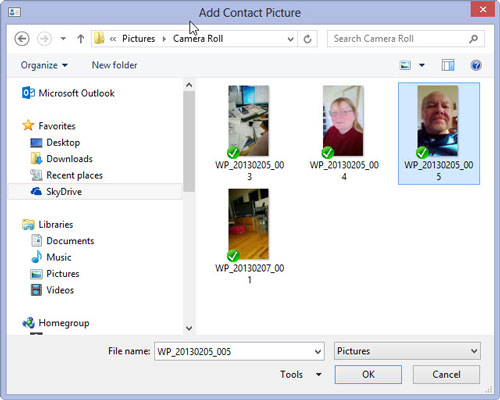 34
Double-click the picture you want to add.
The picture you chose appears in the contact record.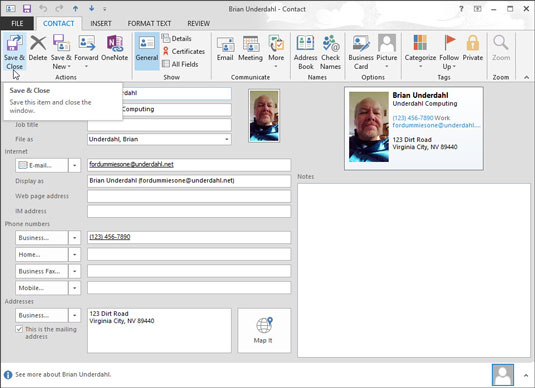 44
Click the Save & Close button.
Another smiling face now adorns your world. Isn't it wonderful? If you're likely to be sending out your own business card, it's probably worthwhile to add a nice-looking picture to help make a good impression.