How to Add Comments to a Reply or Forward in Outlook 2013
How to Add Comments to a Reply or Forward in Outlook 2013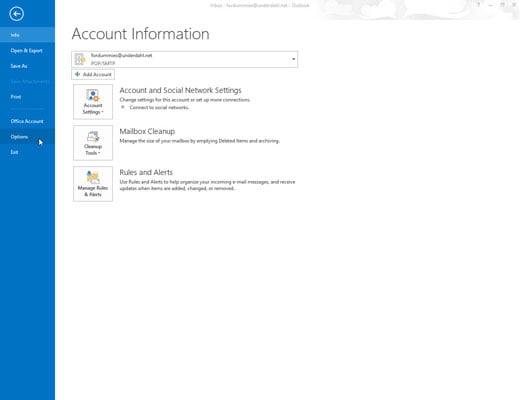 15
Select the File tab in the Ribbon and click the Options button.
The Outlook Options dialog box appears.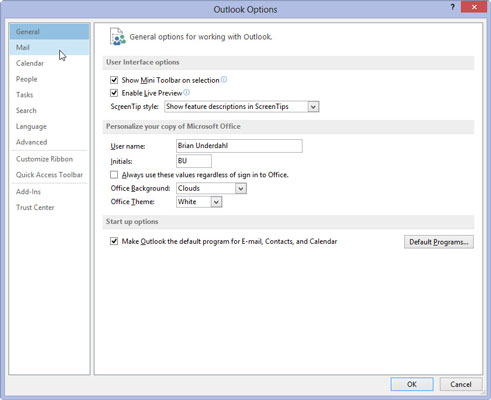 25
Click the Mail button in the navigation window on the left.
The Mail settings appear.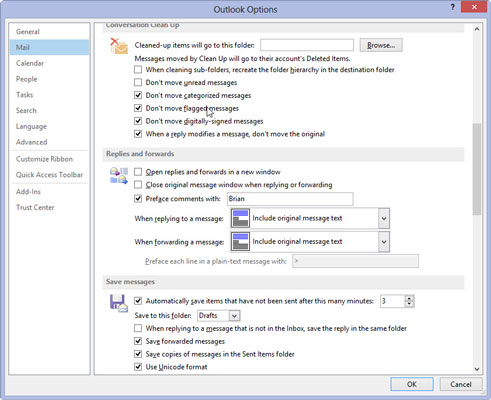 35
Scroll down to the Replies and Forwards section and select the Preface Comments With check box.
If the check box is already selected, don't click it; doing so would deselect it.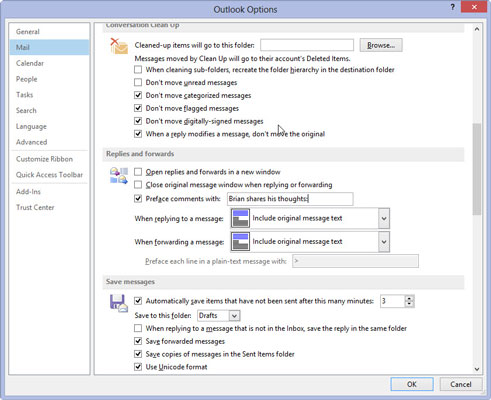 45
In the Preface Comments With text box, type the text you want to accompany your annotations.
Your best bet is to enter your name here. Whatever you enter will be used as the prefix to all the text you type when you reply to messages.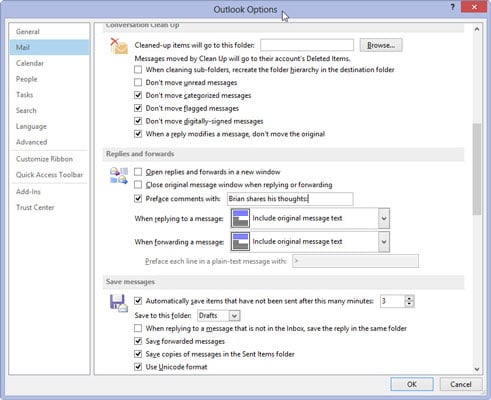 55
Click OK.
You can select and delete the text of the original message when you create a forward or reply, but including at least a part of the original message makes your response easier to understand. You also have the option of selecting and deleting the parts of the original text that aren't relevant to your reply.