Get a Good View of Your Outlook 2013 Calendar
Get a Good View of Your Outlook 2013 Calendar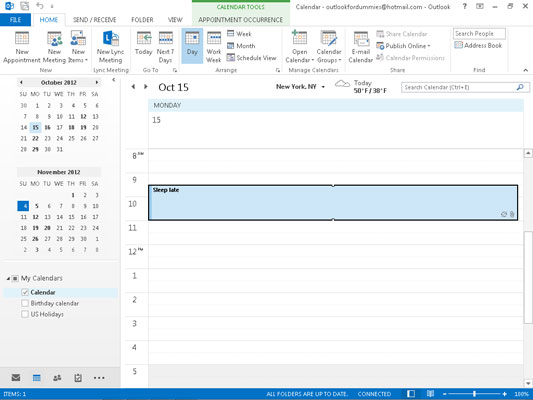 15
The Calendar's Daily view
Daily view is one of the four basic Calendar views.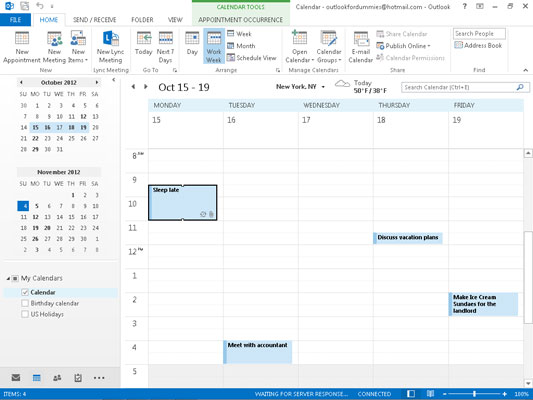 25
The Calendar's Work Week view
Work Week view is also one of four basic views offered by Outlook 2013.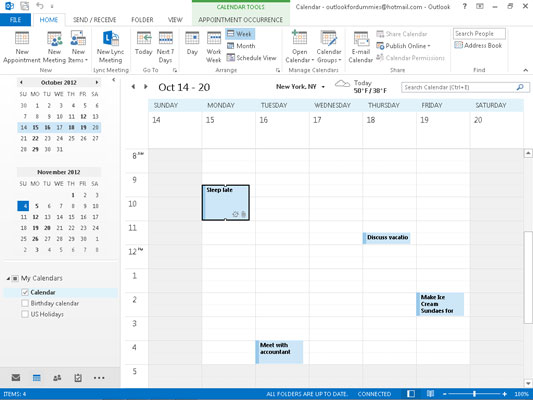 35
The Calendar's Week view
Week view differs from Work Week view because it helps you live for the weekend. This view is perfect for those who have to schedule weekend meetings or who keep their personal and professional appointments in one place. Schedule some fun!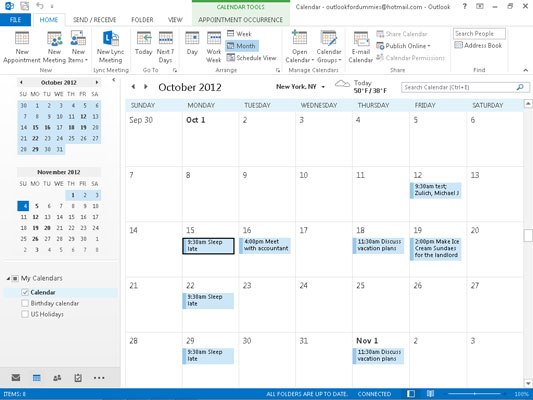 45
The Calendar's Month view
Month view is the last of Outlook's basic views. Other views (such as Schedule) are helpful when you're trying to figure out when you did something or when you will do something.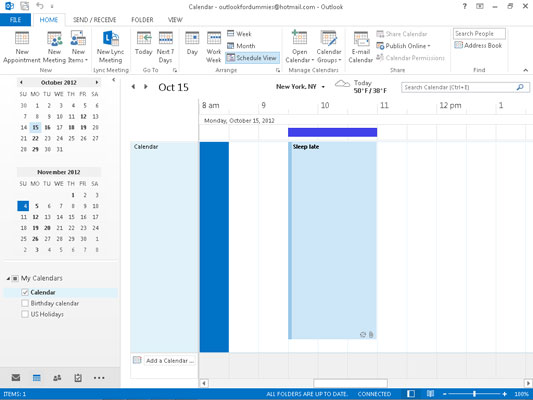 55
The Calendar's Schedule view
In the Schedule view, you can view an arrangement of your calendar set on its side, which is useful if you nod off and fall over sideways during one of those interminable meetings you've scheduled. It's also a useful way to view your calendar in a more linear sequence for planning purposes.
Outlook displays buttons for all of its Calendar views in the Ribbon. You can change Calendar views by clicking the name of the view you want to see. If the view you select doesn't suit you, don't worry — just click a different view.