Create an E-Mail Message from Your Outlook 2013 Contacts List
Create an E-Mail Message from Your Outlook 2013 Contacts List

15
Click the People button in the Navigation bar (or press Ctrl+3).
The Contacts list appears. You can use any view, but Address Cards view is easiest; you can click the first letter of the person's name to see that person's card.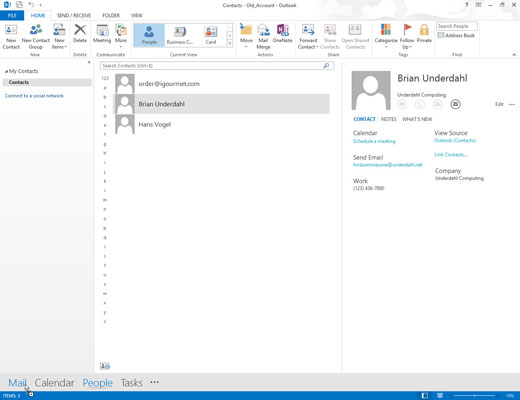 25
Drag a name from your Contacts list to the Mail button in the Navigation bar.
The Message form appears, with the address of the contact filled in.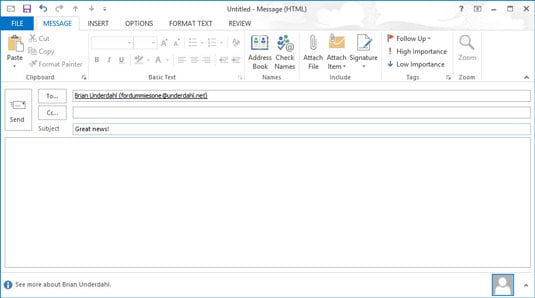 35
Type a subject for your message.
Keep it simple; a few words will do.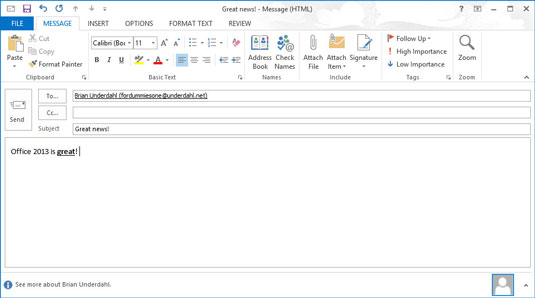 45
Click in the text box and type your message.
You can also format text with bold type, italics, and other effects by clicking the appropriate buttons on the toolbar.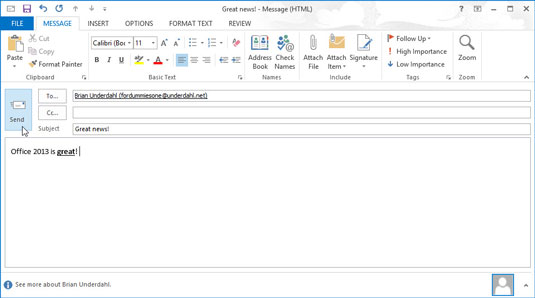 55
Click the Send button.
The display returns to the Contacts list, and your message is sent.