How to Open an Existing Pages Document in Mac Snow Leopard
How to Open an Existing Pages Document in Mac Snow Leopard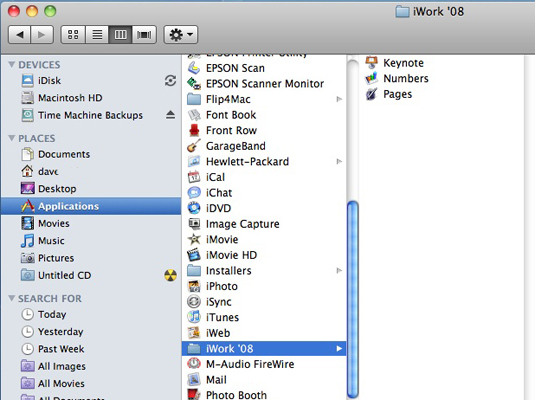 15
Open your iWork folder.
Double-click your hard drive icon and click the Applications entry in the Finder window sidebar. You can then double-click the iWork folder to open it.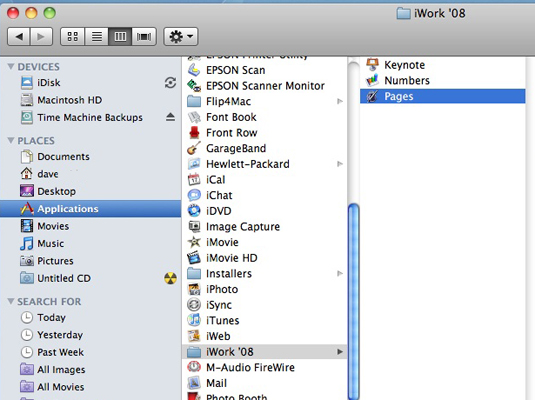 25
Open Pages.
Double-click the Pages icon to run the program.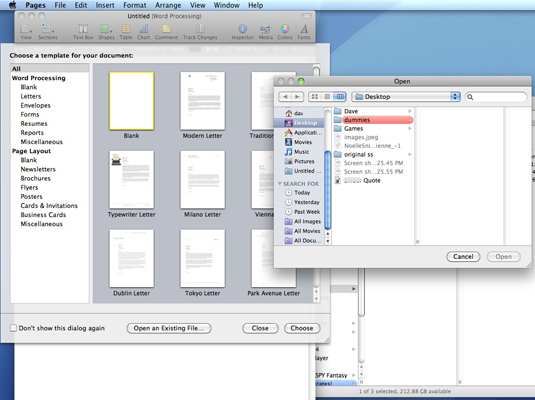 35
Press cmd+O to display.
The Open dialog operates much the same as a Finder window in icon, list, or column view mode.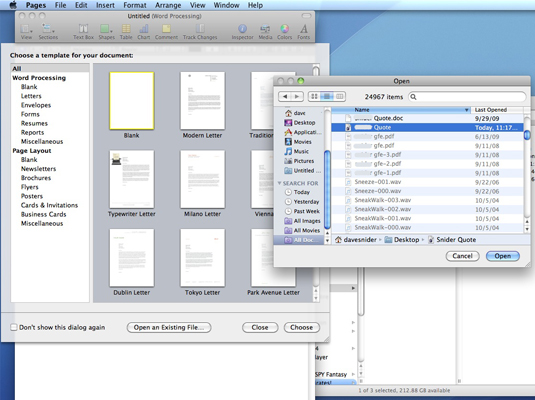 45
Locate the file to open.
Click the desired drive in the Devices list at the left of the dialog and then click folders and subfolders until you've located the Pages document.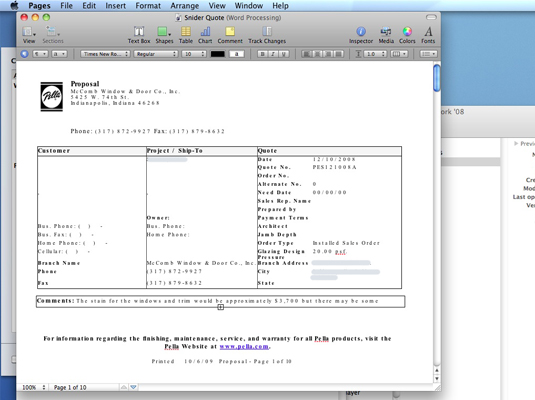 55
Double-click the filename to load it.
If you want to open a Pages document that you've edited in the recent past, things get even easier! Just click File→Open Recent, and you can open the document with a single click from the submenu that appears.