How to Add a Table to a Mac Snow Leopard Pages Document
How to Add a Table to a Mac Snow Leopard Pages Document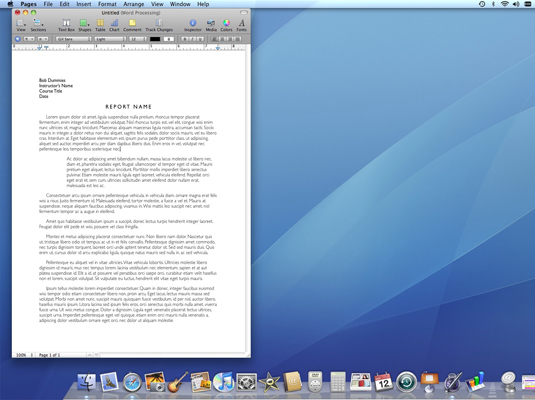 16
Click the insertion cursor at the location where you want the table to appear.
This tells Pages where the table should go.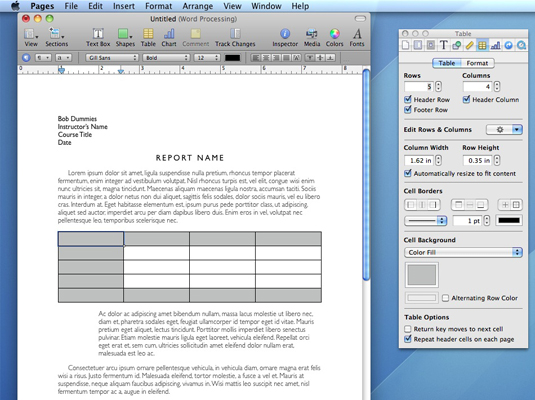 26
Click the Table button on the Pages toolbar.
Pages inserts a simple table and displays the Table Inspector.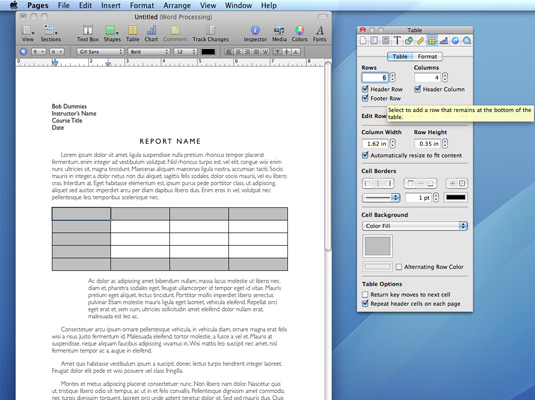 36
(Optional) In the Table Inspector click in the Body Rows or Body Columns box and type a number.
By default, Pages creates a table with three rows and three columns, with an extra column for headings at the top. You can change this layout from the Table Inspector.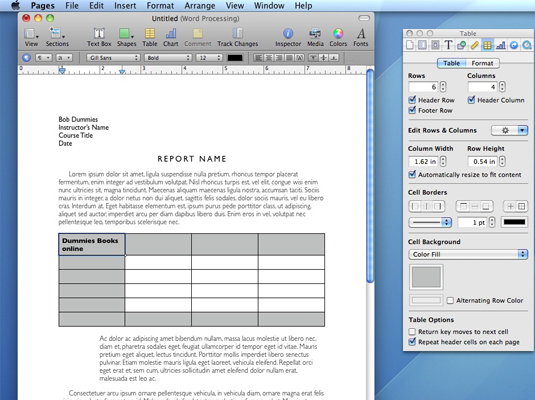 46
Click within a cell in the table to enter text.
The table cell automatically resizes and "wraps" the text you enter to fit.
You can paste material from the Clipboard into a table.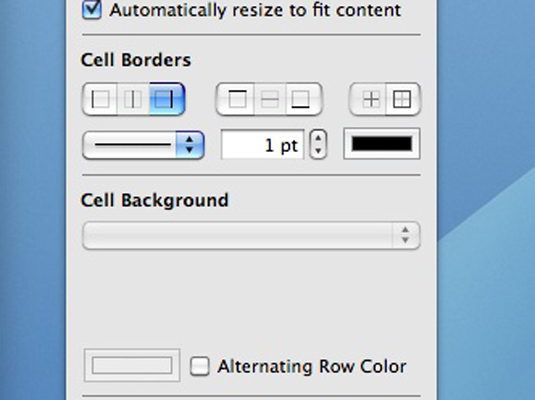 56
(Optional) To change the borders on a cell, click the cell to select it and then click one of the Cell Border buttons.
Select multiple cells in a table by holding down Shift as you click.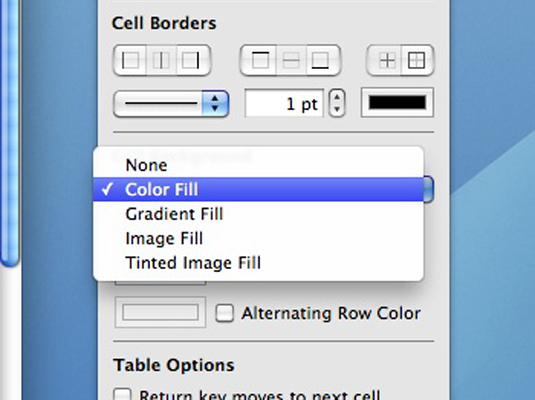 66
(Optional) Click the Cell Background pop-up menu and choose a type of background.
You can add a background color (or even fill cells with an image for a background).