How to Use Existing Templates in DocuSign
How to Use Existing Templates in DocuSign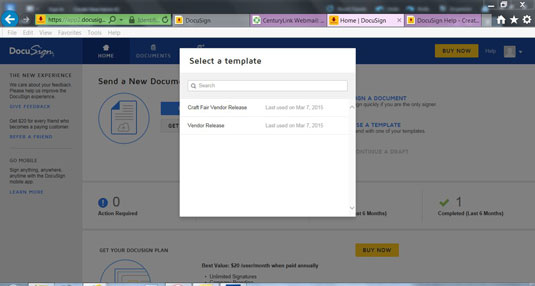 17
From the Home page, click SIGN A DOCUMENT.
Source: docusign.com
The Select a template dialog box appears. If you have already created custom templates in DocuSign, those templates are listed here. If you have dozens of templates, you can search the list for the template you want.
Select the template you want to use. In this case, the template, "Craft Fair Vendor Release" has been selected. The template loads and the Use Template dialog box appears.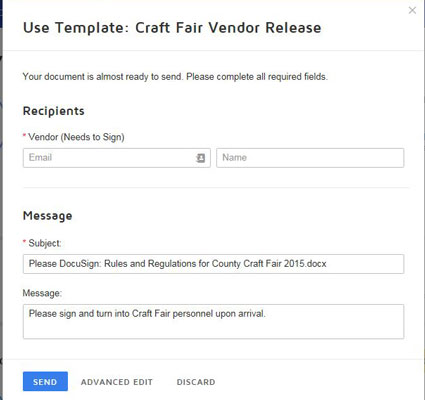 27
Fill out the email addresses and names of your recipients.
Source: docusign.com
The subject of your email is already filled in. Note that the message that is already part of the template appears in the Message section as well.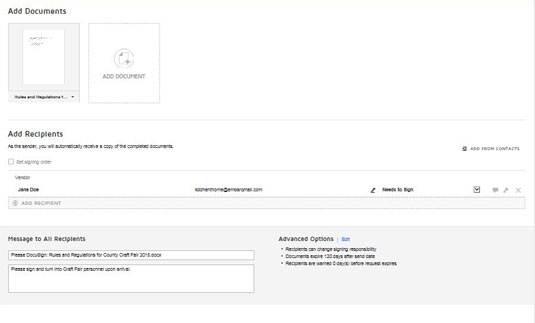 37
(Optional) Click the Advanced Edit option.
Source: docusign.com
This option takes you to the Add Documents and Add Recipients screen. Obviously, you can add more recipients and/or send more than one document to each recipient from this screen.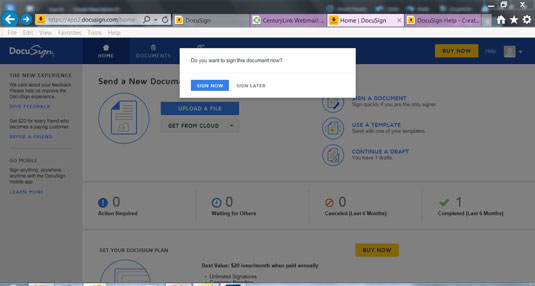 47
Click Send in the Use Template dialog box.
Source: docusign.com
A dialog box pops up asking whether you want to sign the document now or later.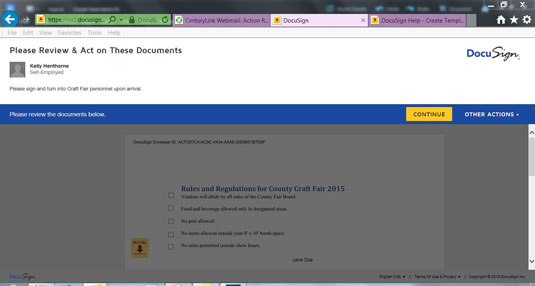 57
Click Sign Now.
Source: docusign.com
The Please Review & Act on These Documents screen appears with the document grayed out below.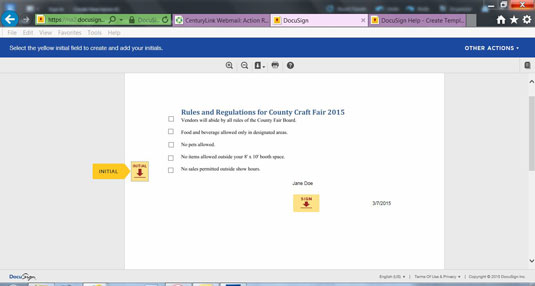 67
Click Continue.
Source: docusign.com
Your document appears with a Start arrow near the top. Click the Start arrow, and DocuSign takes you through the various fields you need to sign or initial. Click in the field, and DocuSign automatically fills in the fields for you.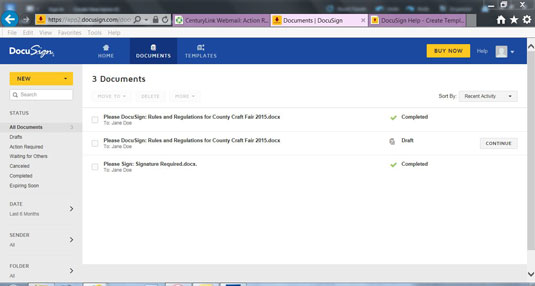 77
Click Finish when you have been through all necessary fields.
Source: docusign.com
Your signed document appears on the Documents tab with a green check mark and "Completed."