How to Take Twitter Profile Photos with a Mobile Phone
How to Take Twitter Profile Photos with a Mobile Phone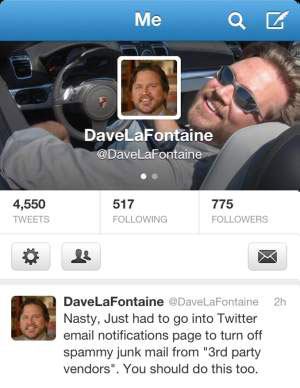 16
Download and Launch the Twitter application on your smartphone and click the Edit button.
Hint: The Edit button, which looks like a gear, is on the left side of the screen, just below the number of tweets you've posted.
The Edit options open.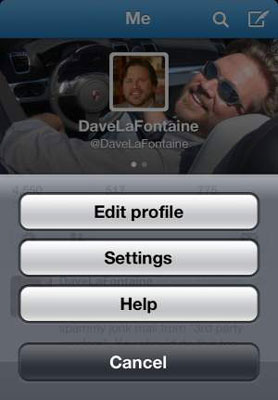 26
Click Edit Profile.
The Edit Profile page opens.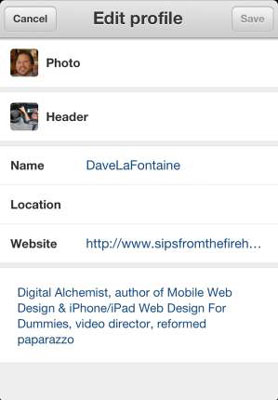 36
Click your profile photo image.
If you don't have a profile image, click the blue box that represents the profile picture.
Your profile photo options open.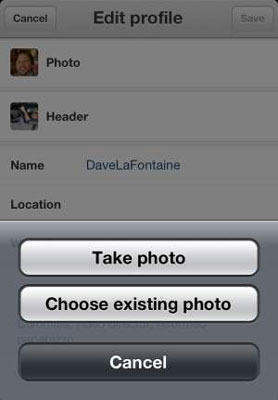 46
Click the Take Photo button.
The camera on your phone opens, ready for you to take a photo.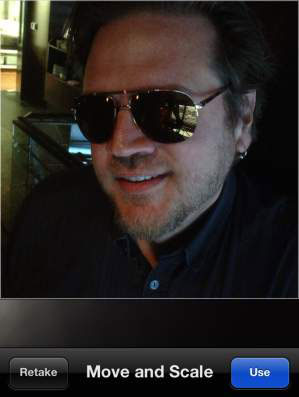 56
Take a photo just as you would take any photo using your smartphone camera.
After the photo is captured, the Retake and Use buttons appear at the bottom of the screen.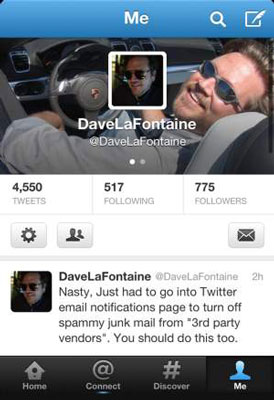 66
Click the Use button to replace your profile photo with the picture you just took.
Choose Retake to return to the camera where you can take another photo or cancel.
The profile photo is replaced in the header area at the top of your profile, as well as in all the posts you have made on Twitter.