How to Read and Understand SlideShare Analytics
How to Read and Understand SlideShare Analytics

16
To access the Analytics section of SlideShare, highlight your profile picture on the top right side of the screen and click Analytics.
Source: slideshare.net
You are presented with the following categories from which to choose:
Summary
Views
Actions
Viewers
Export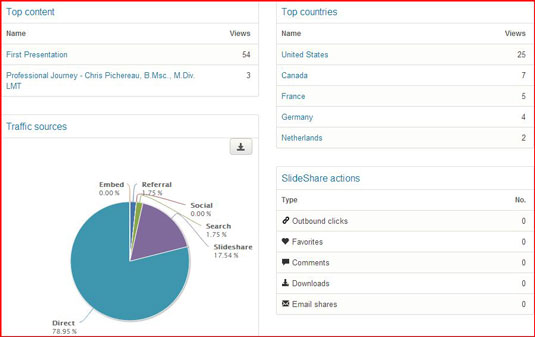 26
The Summary view illustrates analytics (statistics) about all your presentations.
Source: slideshare.net
Analytics are shown regarding your total number of slide presentations uploaded, views by date, top content, top countries, traffic sources, and SlideShare actions.
The Views option repeats what is shown in the Summary view.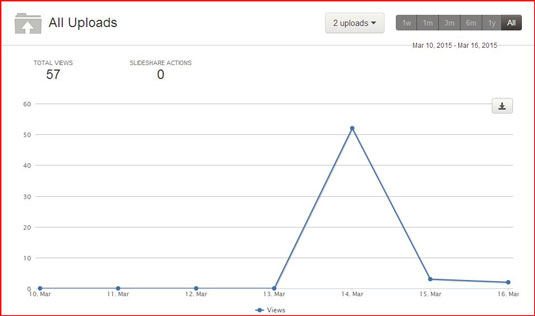 36
To only view one SlideShare presentation, click on the uploads button and choose the slide deck you want to see analytics on.
Source: slideshare.net
To return to viewing statistics on all of your uploaded presentations, click the All uploads button.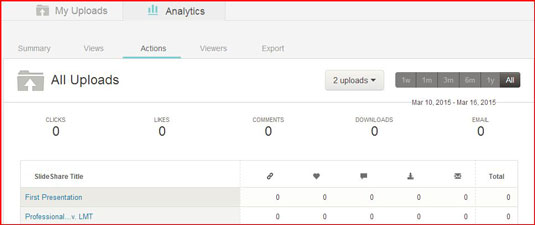 46
Click the Actions view to illustrate what actions viewers have taken, if any, when viewing your presentation.
Source: slideshare.net
The action categories are Clicks, Likes, Comments, Downloads, and Email.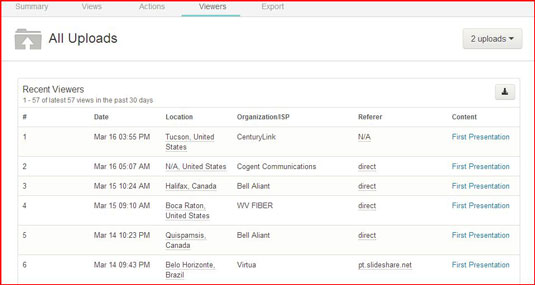 56
Click the Viewers options to show who has viewed your presentation and from what location they viewed it from.
Source: slideshare.net
This is useful information when targeting specific demographical areas.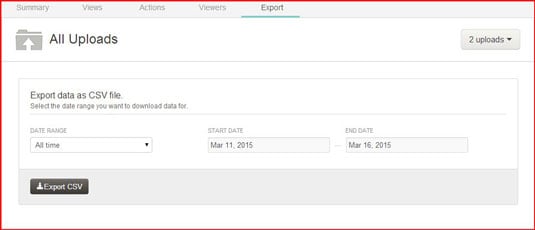 66
Click the Export button to export your data to a CSV file.
Source: slideshare.net
This is particularly helpful when you need to perform more trending analysis using a sophisticated spreadsheet or analysis tool.